With a price tag of over $1 trillion, the F-35 Joint Strike Fighter has been riddled with problems that include everything from cybersecurity issues to basic flight capabilities.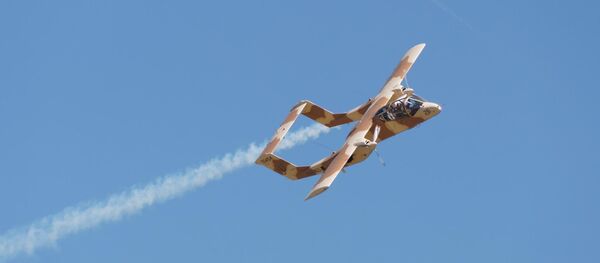 "[The F-35] has already been in development for more than twenty years," reads a report conducted by the non-profit Project on Government Oversight. "The plane is still years away from being capable of providing any real contribution to the [US] national defense if, in fact, it ever will be."
After suffering a series of embarrassments, the Pentagon is looking for a way to repair the F-35's tarnished reputation.
"Obviously, we have not done a very good job of communicating the importance of the F-35 and its capability and why it's necessary," Ohio Representative Mike Turner said during a House Armed Services Tactical Air and Land Forces Subcommittee hearing this week.
Luckily, the Pentagon has a plan to convince the public of why these costly next-generation fighters are needed: air shows.
Over the next nine months, the US Air Force will fly its working F-35s at 12 public events across the country. Beginning their tour at Arizona's Luke Air Force Base next week, the aircraft will fly over New York, Chicago, Baltimore, and a number of smaller air force base communities.
Many of these events will show the F-35 flying alongside historic aircraft like the P-38 Lightning and the P-51 Mustang. Of course, if the F-35 is outperformed by a 70-year-old plane, the airshows could blow up in the Pentagon's face.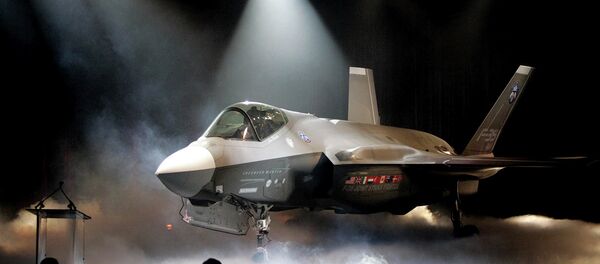 Of course, this PR stunt comes with its own costs. Estimates show that $345,000 will be needed to cover travel costs for the crew. The cost of maintenance and fuel for the jets could be even pricier. The F-35 costs roughly $6,000 per flying hour.
Maj. Genieve David offered assurances that the costs are negligible.
"The F-35 participation comes at a minimal/reduced cost to the taxpayers based on the costs associated with flying hours and where applicable, open house/air show funding," David said, according to Defense One.
The jet will also make its debut at the Farnborough International Airshow and Royal International Air Tattoo in England in July. One of the largest air shows in the world, the F-35 was supposed to participate in 2014, but was forced to cancel after an engine fire raised doubts about the aircraft's readiness.
Hopefully the fighters are better prepared this year. A similar mechanical failure in front of crowds of spectators could force the Pentagon to abandon the beleaguered aircraft altogether.