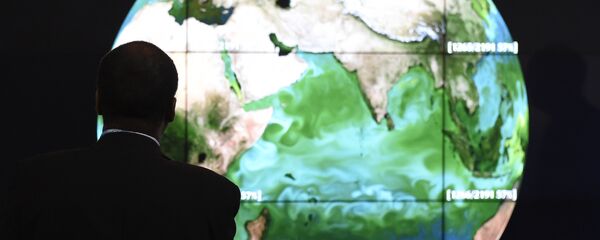 16 December 2015, 14:57 GMT
A group of scientists from
Royal Melbourne Institute of Technology (RMIT)
attached copper and silver-based nanostructures, which can absorb light, into textile.
The trick is that when these nanostructures are exposed to light, they release electrons that break down organic matter around them. Now if a person is wearing a shirt with these nanostructures attached to the molecules of textile, every time the shirt is exposed to light the nanostructures will release dirt-destroying electrons that would clean up the shirt.
While the average washing machine takes around half an hour to wash your clothes, the dirt-destroying nanostructures can do the job a lot faster.
"It depends on the amount of pollutants on a fabric and the intensity of light… we expect that for pollutants that we have in normal life it would take maybe 4-5 minutes," Taheri told Radio Sputnik.
Although nanostructures that degrade organic matter previously existed, RMIT scientists found a method to permanently attach nanostructures to textiles. To do so, the team put clothes into special solutions and was able to grow nanostructures into material.
Now Taheri said that the next step is to do more research and figure out how to make nano-enhanced textiles more affordable to consumers.
"Technology is simple, easy and fast, so it won't cost too much," Taheri enthusiastically told Radio Sputnik.
In addition to the textile industry, the new technology could lay the foundation for other discoveries outside of just washing clothes, including pharmaceuticals and the development of natural products.