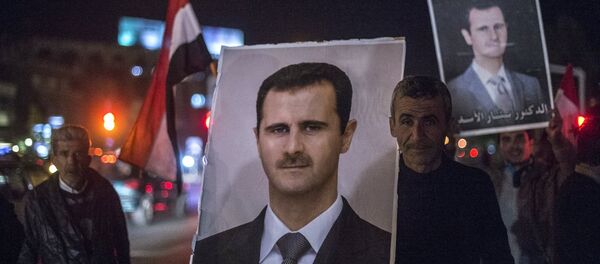 WASHINGTON (Sputnik) — The CIA spokesman noted that
Brennan
also emphasized the importance of the Russian and Syrian governments to follow through on the reached agreement to implement a ceasefire in Syria.
"Director Brennan… reiterated the US government's consistent support for a genuine political transition in Syria, and the need for [President Bashar] Assad's departure in order to facilitate a transition that reflects the will of the Syrian people," Boyd stated.
Earlier on Monday, Russia's Deputy Foreign Minister Oleg Syromolotov said Brennan's visit to Moscow had nothing to do with the partial withdrawal of Russian forces from Syria.
Kremlin spokesman Dmitry Peskov added that Brennan was not in contact with the Kremlin during his visit.