BEIJING (Sputnik) — Earlier in the day, reports emerged that Japan had deployed about 160 servicemen on the island of Yonaguni in Okinawa Prefecture, located 93.2 miles south of islands over which it has a territorial dispute with China. According to Kyodo news agency, the servicemen's duties will include monitoring the water and air close to the disputed Senkaku Islands, or the Diaoyutai Islands in Chinese, and servicing a radar station located on the island.
"The position of China regarding the Diaoyutai Islands and the South China Sea is clear. We urge Japan to do more to provide peace and stability in the region," Hong said at a briefing, commenting on the Beijing's position regarding Tokyo's recent actions.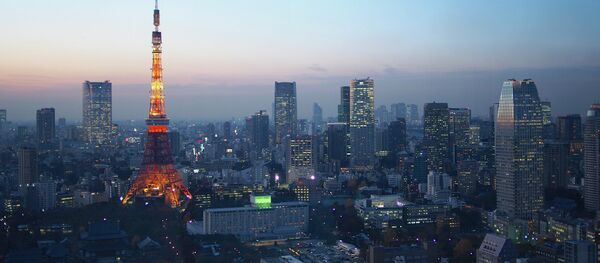 Political tension between China and Japan escalated in 2012 when the Japanese government nationalized control over three of the Senkaku Islands in the East China Sea. The islands are part of Japan's Okinawa Prefecture but they are also claimed by China.
China also has territorial disputes with Vietnam and the Philippines over a number of islands in the South China Sea. In 2013, the Philippines took a case to the International Tribunal on the Law of the Sea (ITLOS), unilaterally challenging China's claims to some of the territories. China has rejected the use of arbitration to resolve the disputes.
© Sputnik
China – Japan Dispute over Senkaku Islands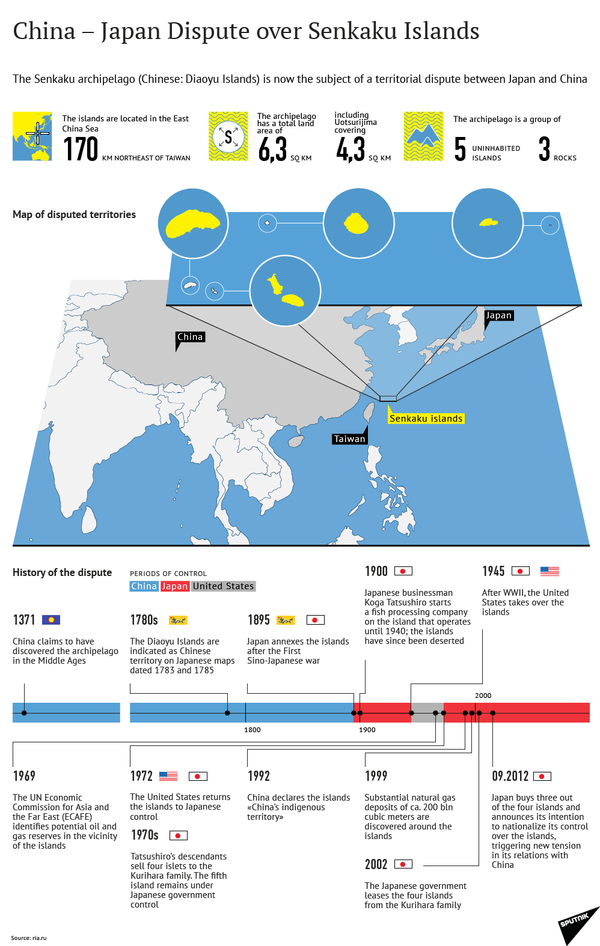 China – Japan Dispute over Senkaku Islands