Earlier this month, Japan announced plans to extend its surveillance operations in the East China Sea, citing both China and North Korea as threats. At stake are the Senkaku Islands, uninhabited but energy-rich landmasses.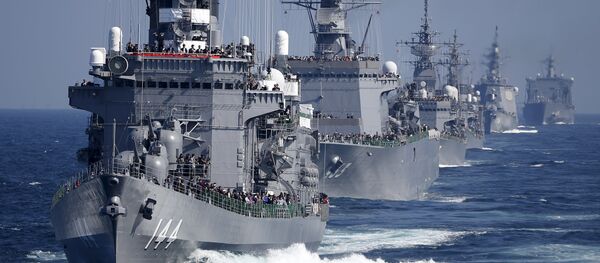 18 February 2016, 23:09 GMT
"Considering North Korean activities, and the frequent invasion of our territory by China around these islands, we think we need to beef up our intelligence capability so that Japan can react better," said Col. Masashi Yamamoto, a military attaché with the Japanese Embassy in Washington, according to Defense News.
On Monday, Japan's Self Defense Force opened a base on the island of Yonaguni with that goal in mind. Located at the western extreme of Japan's recognized territorial limits, the new radar station is only 90 miles south of the disputed Senkaku chain.
"Until yesterday, there was no coastal observation unit west of the main Okinawa island. It was a vacuum we needed to fill," said Daigo Shiomitsu, a Ground Self Defense Force lieutenant colonel who leads the new base.
"It means we can keep watch on territory surrounding Japan and respond to all situations."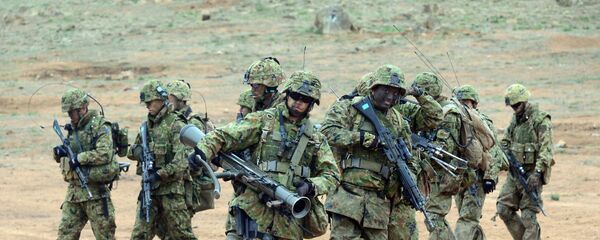 18 September 2015, 17:50 GMT
In addition to intelligence gathering, the radar station could also be used as a military base, and Tokyo has indicated that it such installations could be used to launch amphibious units to the Senkaku Islands in the event of a Chinese invasion.
Beijing has dubbed the installation "provocative."
"The Diayou Islands are China's inherent territory," Beijing's defense ministry said in a statement, using China's name for the Senkakus.
"We are resolutely opposed to any provocative behavior by Japan aimed at Chinese territory. The activities of Chinese ships and aircraft in the relevant waters and airspace are completely appropriate and legal."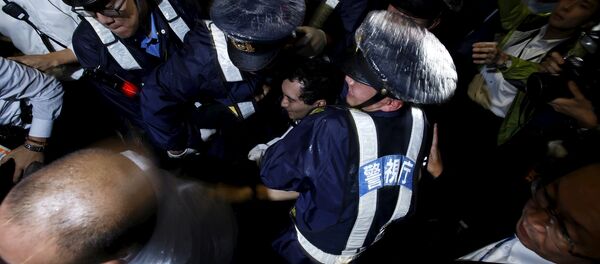 17 September 2015, 08:15 GMT
As China's influence in the Pacific grows, Japan has taken a more active military role, largely at the behest of the United States. As the US Navy conducts freedom of navigation operations near Beijing's land reclamation projects in the South China Sea, it has urged Japan to stem China's growth in the east.
Thousands of Japanese citizens have protested against the Japanese government's military expansion, a clear breach of Tokyo's pacifist constitution.
"The way the government brushes aside public worries…it's as though Japan is slipping back into its pre-World War II state," one demonstrator, Hiromi Miyasaka,  said during a rally against a controversial bill that authorized Japanese troops to operate abroad for the first time since the end of the Second World War.
The new radar station is the first of many. Japan plans to increase its presence in the East China Sea to nearly 10,000 personnel over the next five years.