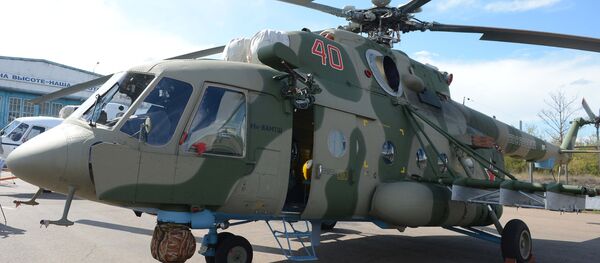 MOSCOW (Sputnik) — The pre-contract work on the delivery of the Russian advanced Pantsir-S1 air defense systems to Brazil has been completed, the head of Russian arms exporter Rosoboronexport's delegation to the weapons exhibition in Santiago said.
"Brazilian experts have repeatedly visited the Russian manufacturer, participated in the demonstration range practice in Russia and personally verified its efficiency. All targets were hit on the greatest possible distance and height. We can confidently say that the pre-contract work has been completed successfully," Sergei Ladygin told RIA Novosti.
He added that the Russian exporter was ready to launch talks on the contract, but the corresponding decision depends on the Brazilian side.
Brazil also shows interest in Russia's military and transport helicopters, Ladygin said citing Mil Mi-26 Halo as a helicopter on which delivery the sides could negotiate.
26 August 2015, 08:18 GMT
The Pantsir-S1 (NATO reporting name SA-22 Greyhound), is a short-to-medium range surface-to-air missile and anti-aircraft artillery weapon system that first entered service in 2012.
In September, Gen. Aderico Mattioli, the head of the Brazilian Defense Ministry's Industrial Technology Department told Sputnik that Brazil was discussing the purchase of Pantsir-S1 and Igla air defense systems from Russia in the near future adding that the first delivery could take place ahead of the 2016 Summer Olympic Games in Rio de Janeiro.
Rosoboronexport will demonstrate advanced Russian military production at FIDAE 2016 trade exhibition to be held on March 29 — April 3 in the Chilean capital Santiago.