MOSCOW (Sputnik) — On Sunday, a suicide blast in Gulshan-i-Iqbal Park, located in Iqbal Town area of Lahore in eastern Pakistan, left at least 70 people killed and over 300 injured, mainly women and children. A Pakistani faction of the Taliban has claimed responsibility for the attack.
"The Russian side supports the efforts of the Pakistani authorities to combat the terrorist threat and is interested in further enhancing the international cooperation in the anti-terror field, both at the regional and global levels," the Kremlin press service quoted Putin as saying.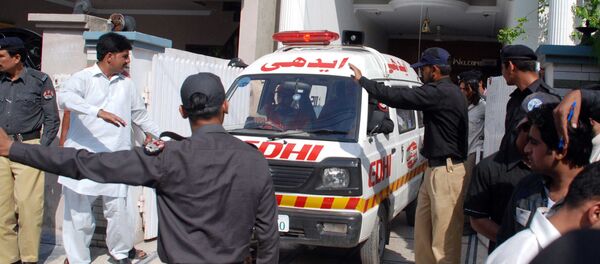 The
Russian president
expressed confidence that all persons behind the recent terrorist attack in Lahore would bear the deserved punishment.
In February, Kremlin spokesman Dmitry Peskov said that Russia highly valued anti-terror cooperation with Pakistan as a key player in the field.
According to Russia's Ground Troops Commander Col. Gen. Oleg Salyukov, Russia will hold first ever joint Russia-Pakistan counterterrorism exercises in mountainous terrain this year.