WASHINGTON (Sputnik) — Muslims in the United States are increasingly anxious that presidential candidate Donald Trump's call for a temporary ban on Muslims entering the United States is infecting the mindset of US voters, Council on American-Islamic Relations (CAIR) Government Affairs Manager Robert McCaw told Sputnik on Tuesday.
"There is growing fear among American Muslims that aspects of Donald Trump's anti-Muslim proposals and Islamophobia are creeping into the political mainstream," McCaw said.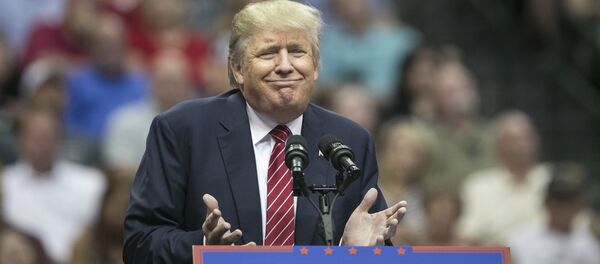 On Tuesday, The Hill news outlet published a poll revealing that 50 percent of likely US voters agreed with Trump's proposal to ban Muslims from entering the United States until they can be properly identified.
McCaw noted that such a ban would be illegal under the US Constitution's protection of religious minorities as well as the US Department of State's rules against religious discrimination in US visa and citizenship applications.
The United States does not have the best history regarding non-European immigration that goes back to the Chinese Exclusion Act of 1882, he added.