M.K. Bhadrakumar, former career diplomat in the Indian Foreign Service and the country's ambassador to Uzbekistan (1995-1998) and to Turkey (1998-2001), has provided his thoughts on Russia's decision to deploy advanced coastal missile systems on the Kuril Islands and explore the possibility of setting up a permanent naval base for its Pacific Fleet on the island chain.
The decision was voiced by Russia's Defense Minister Sergei Shoigu on Friday, who told the Defense Ministry's board meeting that already this year Moscow will send Bal and Bastion coastal missile systems to the island chain, as well as new-generation Eleron-3 unmanned aerial vehicles.
In addition, Russian Navy's specialists will start a three-month expedition next month to explore the islands of the Greater Kuril Ridge to discover whether it is possible to create a Pacific Fleet base there.
"These are of course formidable state-of-the-art Russian missile systems with the capability to protect naval bases and other strategic installations on the coast, defend the coastline in probable landing approach areas and to establish control over the strait zone and territorial waters in areas of high-risk assaults as well as for gaining overall dominance over the sea. Both have a range of up to 300 kilometers," M.K. Bhadrakumar explained in his article for the Asia Times website.
The former diplomat provided several reasons for Russia's announcement.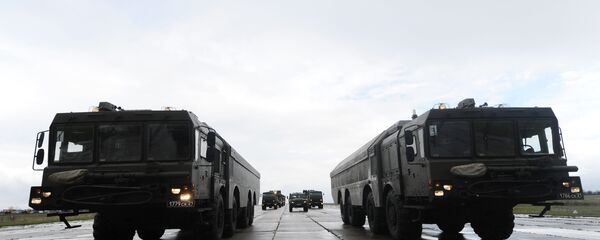 Firstly, "Russia is closely watching the Japanese deployments in the East China Sea."
"Tokyo reportedly plans to position a line of anti-ship and anti-aircraft missile batteries along 200 islands stretching 1,400 km from the Japanese mainland towards Taiwan. Japan will also increase the number of military personnel on its islands in the East China Sea to almost 10,000 over the next five years."
"Tokyo claims that these deployments are meant to check Chinese military influence. But against the historical backdrop of Japan's militarism and revanchist tendencies, and taking into account the rise of nationalism and militarism in Abe's (Prime Minister Shinzo Abe) Japan, Moscow will not take chances with Russia's defense interests in the Far East."
Secondly, he says, are the "tensions in the relations with the US."
"The US and Japan have updated and strengthened their mutual defense treaty, which now obliges both sides to take to arms to support the other side in any conflict situation, and the US has begun deployments of the missile defense system in Japan and may do so in South Korea."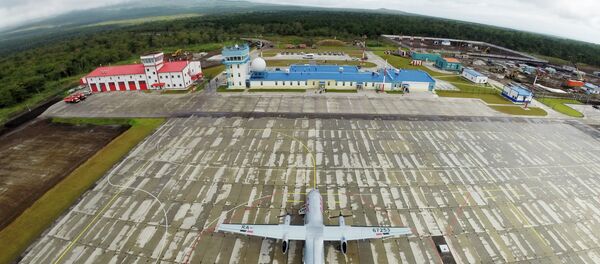 10 November 2015, 16:31 GMT
The deployment, the former diplomat says, also comes as a "force multiplier" for China, which stressed more than once that the ABM deployments in South Korea would "inflict direct harm to the strategic security interests of China and Russia."
M.K. Bhadrakumar also recalls the recent announcement of Russia's Foreign Minister Sergei Lavrov that "the plans, which the US has been nursing together with the Republic of Korea, exceed any conceivable threats that may come from North Korea, even taking Pyongyang's current actions into account."
"Both Russia and China are asserting their will. Japan of course finds itself between a rock and a hard place. But Russia and China are also signaling that the US' pivot to Asia would have severe limitations in Northeast Asia," he therefore states, adding that both China and Russia have "vastly superior military capability in comparison with the parties who contest their territorial claims."