MONTEVIDEO (Sputnik) — Uruguay expects to increase the supply of meat and dairy products to Russia, Uruguay's Minister of Stockbreeding, Agriculture, and Fisheries Tabare Aguerre said.
"In 2011 and 2012, Russia was our main buyer of meat. The numbers have decreased significantly but during the recent months we have advanced in issues of licenses for deliveries of high-quality meat," the minister said at the Russia-Latin America Business and Media Forum.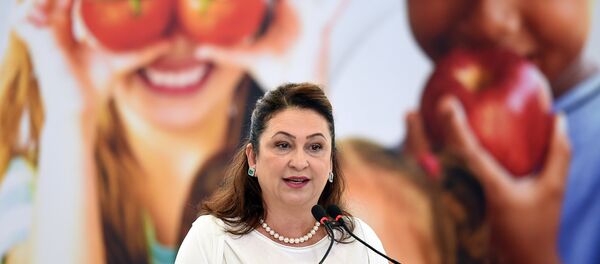 The current supply of dairy products from Uruguay to Russia is rather low, while in the sector of hard cheeses indicators show "consolidation day by day," Aguerre said.
According to the minister, Russia will once again become one of the six main trading partners of Uruguay, if oil prices return to the level of $60-70 per barrel.
The forum was organized by the Roscongress Foundation and the Bering-Bellingshausen Institute for the Americas, with support from Uruguay's Government, Russia's Ministries of Foreign Affairs, Economic Development, Communications and Mass Media, and Energy, as well as the agriculture watchdog, Rosselkhoznadzor.