US military experts have raised concerns over China's DF-41 intercontinental ballistic missile.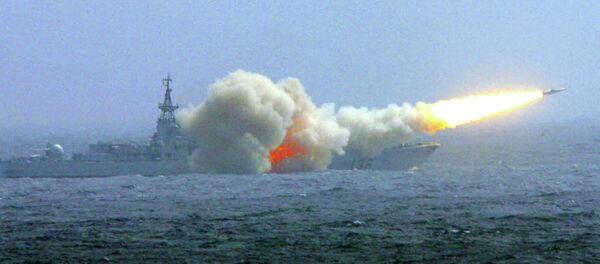 "Given the number of real reported tests, it is reasonable to speculate the DF-41 will be deployed to PLA Strategic Rocket Force bases in 2016," said Richard Fisher, senior fellow at the International Assessment and Strategy Center, according to the Financial Times.
The missile has an estimated range of 9,000 miles and is the first in Beijing's arsenal to be capable of delivering multiple warheads to any part of the US from any location on the Chinese mainland. Unlike previous Chinese missiles, the DF-41 is not limited to a silo, and can be deployed with a mobile launcher.
Until 2008, China was believed to have only 20 nuclear warheads. According to Fisher, that number has now ballooned to between 200 and 400.
This is still a far cry from the arsenal of the United States, which is believed to comprise some 4,760 nuclear warheads.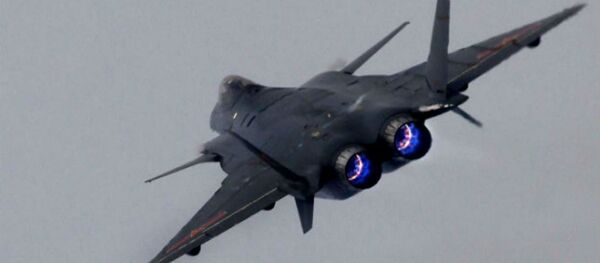 16 January 2016, 10:56 GMT
"We will see a period of rapid increases in the numbers of China's nuclear warheads that can reach the United States," Fisher said.
The Chinese military has made a number of advancements in recent years. The DF-21D "carrier-killer" has already made US Navy vessels vulnerable in the Pacific. The newer DF-26 model is also capable of delivering a nuclear warhead.
"That 'change the warhead, not the missile' feature provides a rapid switch between nuclear and conventional," Andrew Erickson wrote for the China Youth Daily newspaper last December.
"It can move fast, and it has no strict demands for where it is launched. So that is helpful to movement of missile forces all over and in concealment, and it is helpful to the rapid deployment, rapid launch, and rapid displacement of combat elements."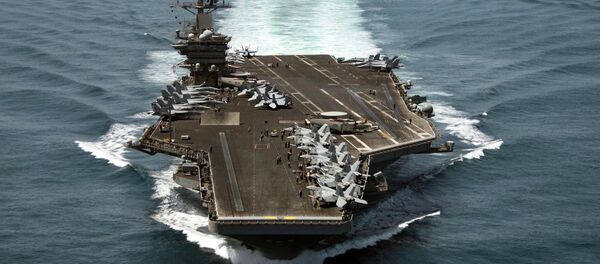 4 November 2015, 13:59 GMT
The paper added that the DF-26 was aimed at deterring conflict in the South China Sea, where the United States has conducted a number of patrols near Beijing's contested land reclamation projects.
The People's Liberation Army Air Force (PLA) is also developing a fifth-generation J-20 stealth fighter, which should enter service in 2017.
"Once the tests are carried out successfully, small-scale production will begin and the PLA Air Force will become the world's second user of a fifth-generation stealth fighter (following the United States Air Force)," Wang Ya'nan, deputy editor-in-chief of Aerospace Knowledge magazine, told China Daily.