BEIJING (Sputnik) — China has confirmed the readiness to import 27 million metric tons of Russian oil in 2016, Vice-President of the Russia's oil pipeline company Transneft, Sergey Andronov, said Thursday.
"For 2016, 16.5 million [metric] tons [will be received by China] via the Skovorodino-Mohe [oil pipeline], 7 million tons goes through Kazakhstan and some 3.5 million tons will be loaded as a part of the intergovernmental agreement through the [Russian eastern] Kozmino port. Generally, about 27 million tons," Andronov told reporters on the sidelines of the Russia-China Oil&Gas conference.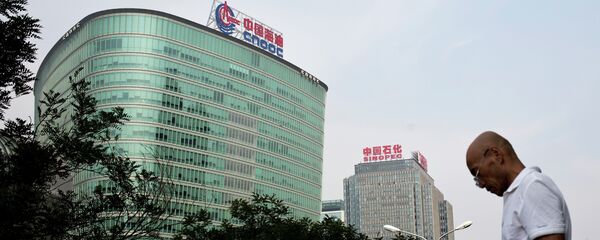 He added that to ensure the oil supply, Transneft would expand the Skovorodino-Mohe pipeline to 30-million-ton capacity. Currently, the pipeline is capable of transporting up to 20 million metric tons of oil annually, according to Andronov. The expansion will cost some $70.5 million and is expected to be finalized in 2017.
Russia began supplying oil to China in 2011. In 2015, China imported over 36 million tons of Russian oil.