MOSCOW (Sputnik) — The International Council of Museums (ICOM) warns against rushing to draw conclusions about the damage inflicted by Daesh terrorists on the world heritage site of Palmyra, ICOM's director of Programs and Partnerships told Sputnik.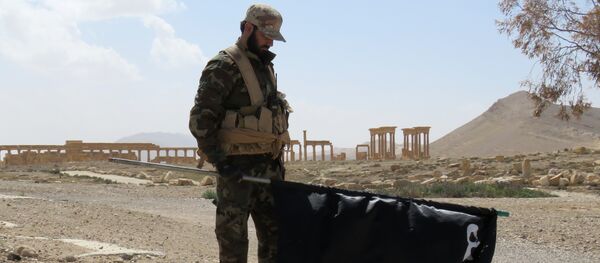 On Sunday, the Syrian army, supported by militia and the Russian Aerospace Forces, recaptured the historic city of Palmyra from Daesh. The group, outlawed in many countries including Russia, captured and subsequently looted the historic city in May 2015, destroying many historic treasures, such as the ancient temples of Bel and Baalshamin.
"Assessment is what we need so far, because no official international mission has been there in a couple of years, we have not assessed the situation of heritage," France Desmarais said.
"There are three words that we need to remember when we talk about this – professionalism, independence and integrity, and we want to make sure that whatever assessment is conducted it should be of course done with national and international experts of diverse institutions and expertise and it needs to be done thoroughly. Any quick assessment that would be done for communication purposes would not be welcome," Desmarais stressed.
​She added that ICOM should be part of the assessment effort around the Palmyra museum once UNESCO has decided to start it.
"UNESCO will need to use different experts. And we need to make sure the assessment is independent in view of developing also the a plan to manage the safeguarding and the reconstruction needs, because it cannot be just an assessment with no view or grip on the next steps. Usually part of the assessment is a proposal for restoration of damaged artifacts or rebuilding and reconstruction. And at that point we will need everybody on board. But everything we do should be done in agreement with the Syrian people who lived and died for this site," Desmarais pointed out.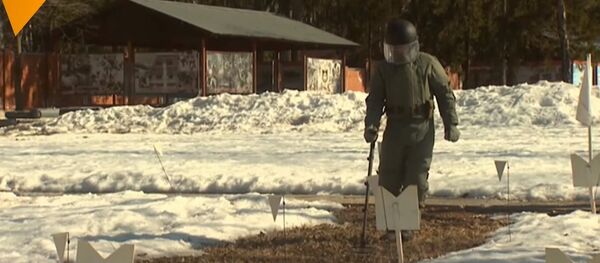 Desmarais noted that Palmyra would remain at risk for as long as it continued to be surrounded by a conflict zone, which is still the case despite the liberation of the city itself, and urged all the sides to the conflict to make every effort to keep the city safe and to avoid using it for military purposes.
Earlier this week, UNESCO Emergency Preparedness and Response Unit Chief Giovanni Boccardi told Sputnik that the organization planned to send a fact-finding mission to the ancient city of Palmyra but was waiting until the political and security situation in the area had stabilized.