GROZNY (Sputnik) – Kadyrov has been the object of criticism by a number of human rights organizations and government opposition figures for years.
"They say there isn't anyone, there isn't any democracy, there's no freedom of speech. That's all dreamed up," Kadyrov said.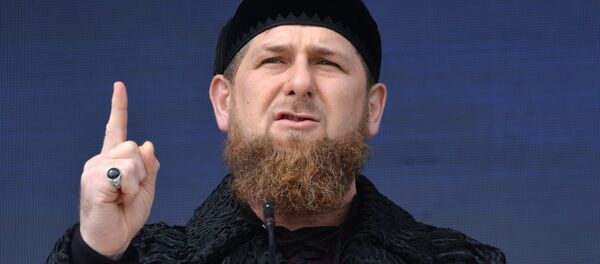 Kadyrov said his actions are supported by an overwhelming majority of Chechen residents.
"Take any policy, be it economic, spiritual, moral, religious, or social, more than 80 percent of the population here is always behind us and for us doing everything right," the Chechen leader said.
He added that there are others in the republic who are "schizophrenics and psychologically ill," as well as those "who have sold their honor and dignity."
Kadyrov emphasized that Chechen authorities are open for dialogue with everyone.
"We're open for everyone. Our ministers and leaders go to the mosque every morning to pray. Anyone who wants to can come up and ask a question. Everything is wide open for them. If you want, we can go to the large mosque tomorrow morning where there are a lot of officers, [local] parliament members, ministers, and leaders," Kadyrov said.