Turkey blocked 21 news websites detailing the US criminal case related to Bilal Erdogan, son of Turkish President Recep Tayyip Erdogan.
On March 22, Turkish national Reza Zarrab was arrested in the United States for fraud, money laundering and evading sanctions against Iran. Zarrab was previously implicated in a 2013 Turkish corruption scandal, which was tied to Bilal Erdogan, who was tied to the indictment though a connected businessman, Sıtkı Ayan.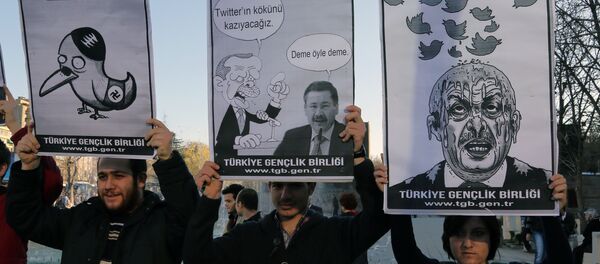 ​The websites, including those of the newspapers Haberdar and Cumhuriyet were blocked, but no warning or court order was given prior to the block. It was only after the websites were blocked that officials sent notes to Haberdar.
Along with information about the connections between Bilal Edogan and the criminal case, newspapers cited fragments of a leaked wiretaps of a conversation between Bilal and Recep Tayyip Erdogan, made during the 2013 anti-corruption operation.