MOSCOW (Sputnik) — Kremlin spokesman Dmitry Peskov dismissed Friday a recent report by Reuters that a businessman identified as Grigory Baevsky had provided apartments to women allegedly tied to Russian President Vladimir Putin.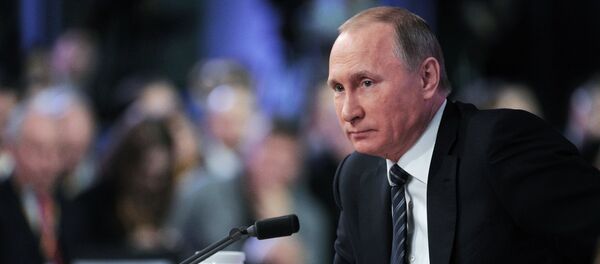 29 January 2016, 09:37 GMT
On Thursday, Reuters reported about Baevsky, who was reported to be a business partner of Russian businessman Arkady Rotenberg. Reuters added that Baevsky had provided properties in or around Moscow to four women allegedly related to the Russian leader.
"Yes, we have [read it]," Peskov told reporters, adding that this was a likely information attack.
On Monday, the Kremlin announced that an information attack on the Russian leader and his friends and family was set to be launched in several countries in the upcoming days.
"We are certain that such reports will continue to appear one way or the other," Peskov said. "We do not know the gentleman mentioned in these reports [Baevsky] and the president has nothing to do with him in this case."
On Thursday, Peskov said that Moscow was tracking information attacks on Putin aimed at discrediting the country's leadership and affecting the electoral process in Russia.