New research carried out by Amnesty International in Turkey's southern border provinces suggests that Turkish authorities have been rounding up and expelling groups of around 100 Syrian men, women and children to Syria on a near-daily basis since mid-January.
Over three days last week, Researchers gathered multiple testimonies of large-scale returns from Hatay province, confirming a practice that is an open secret in the region. All forced returns to Syria are illegal under Turkish, EU and international law.
"In their desperation to seal their borders, EU leaders have willfully ignored the simplest of facts: Turkey is not a safe country for Syrian refugees and is getting less safe by the day, The large-scale returns of Syrian refugees we have documented highlight the fatal flaws in the EU-Turkey deal. It is a deal that can only be implemented with the hardest of hearts and a blithe disregard for international law," said John Dalhuisen, Amnesty International's Director for Europe and Central Asia.
The EU announced on March 18 that it had reached agreement with the government in Ankara for "irregular migrants" — those who did not meet asylum criteria — arriving in Greece would be returned to Turkey and swapped on a one-for-one basis with Syrian refugees who would be admitted into EU member states. The returns are due to start on April 4.
Dear Mr Cameron: saying turkey is not a safe country is not insulting Turkey. Pretending it is, is insulting refugees.

— John Dalhuisen (@DalhuisenJJ) 22 March 2016​
The one-for-one swap system was brought in on March 20, with all new arrivals coming under the terms of that deal. However, those who arrived before that date are being held in the hotspots, which the UN refugee agency UNHCR says amounts to "mandatory detention".
Refoulement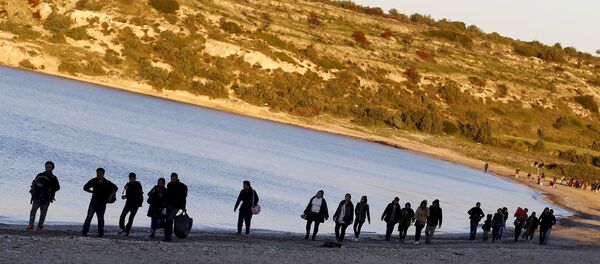 Filippo Grandi, the United Nations High Commissioner for Refugees, said: "An asylum seeker should only be returned to a third state, if the responsibility for assessing the particular asylum application in substance is assumed by the third country; the asylum-seeker will be protected from refoulement [the movement of a victim or persecution back to the persecutor]; and if the individual will be able to seek and, if recognized, enjoy asylum in accordance with accepted international standards, and have full and effective access to education, work, health care and, as necessary, social assistance."
One of the cases uncovered by Amnesty International is of three young children forced back into Syria without their parents; another is of the forced return of an eight-month pregnant woman.
"The inhumanity and scale of the returns is truly shocking; Turkey should stop them immediately," said John Dalhuisen.
An extended family of 24 people lived together in a single apartment in Antakya, Hatay province. They told Amnesty International that five members of their family were forcibly returned to Syria on or around 20 February 2016.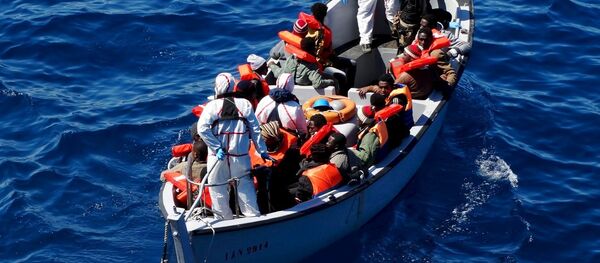 Two brothers said that around 3 March 2016, they were traveling in two cars with their brother and his wife, having crossed the Turkey-Syria border near Yayladağı in Hatay province the same day. About 3km into Turkish territory, Turkish border guards stopped the car in which their brother K.A. and his wife B.Q. were traveling. K.A. phoned his two brothers in the other car to tell them what had happened.
The two men explained to Amnesty International that their brother and sister-in-law were sent back to Syria in a van to the Cilvegözü/Bab al-Hawa border crossing in Hatay province, along with seven other vans carrying Syrian refugees. Each van allegedly transported around 14 people, which represents around 112 Syrian refugees. The brother and his now nine-month pregnant wife are living in Atma camp across from the Turkish border.