UNITED NATIONS (Sputnik) — Warring parties in Yemen's civil war have agreed to a pause in fighting next month and to begin negotiations in an attempt to end two years of fighting, United Nations Envoy for Yemen Ismail Ould Cheikh Ahmed said in a statement on Friday.
"Yemeni delegations should seize this opportunity to provide a mechanism for a return to a peaceful and orderly transition," Ahmed stated.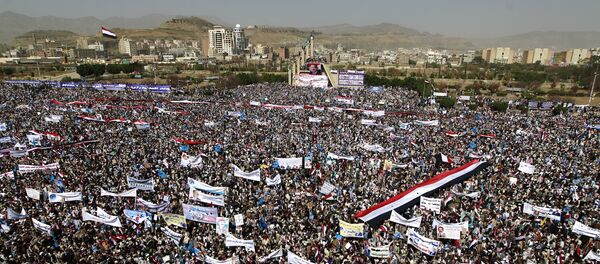 Eight days after the April 10 ceasefire, peace talks are to begin in the Saudi Arabian capital of Riyadh, Ahmed explained.
Since 2014, Yemen has been engulfed in a military conflict between the government headed by President Abd Rabbuh Mansur Hadi and Houthi rebels. The rebels are supported by army units loyal to former President Ali Abdullah Saleh.
A Saudi-led coalition of mostly Gulf Arab states has been carrying out airstrikes against Houthi positions since March 2015 at Hadi's request.