"Courage is real. It is not poetic fiction of Hollywood or Middle Age relics," an article in Boulevard Voltaire about Russian Special Forces officer Alexander Prokhorenko read.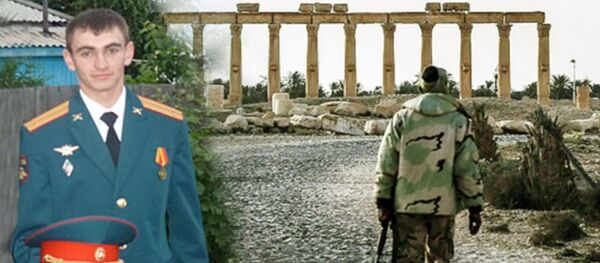 The 25-year-old serviceman was killed during the operation to 
liberate the ancient Syrian city
of Palmyra from Daesh. He was providing intelligence and coordinating for the Russian Aerospace Forces to attack Daesh targets in the city.
Prokhorenko ordered his comrades to carry out an airstrike on his position after he was discovered and surrounded by Daesh terrorists.
"Without a doubt, we can say that this man is a hero. We used to see them in Hollywood movies. But this time it is all real, without music and a punch line – just a young man who had his whole life ahead and did his duty," the article read.
The author was impressed by Russian media coverage of the heroic death of the young officer, especially in contrast with the situation in France.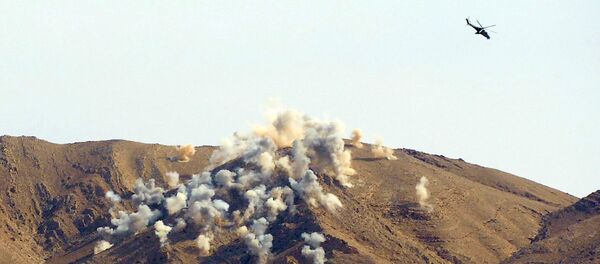 "The death of French soldiers sent into many dangerous places across the world is usually dignified in a small newspaper article. If we take the French press, it looks like nothing but two lines are devoted to the heroism of the French army," the article read.
International media also praised the heroic act of the Russian officer, having named Prokhorenko the "Russian Rambo." The fact that a Russian soldier called artillery on himself was a media sensation, making headlines across the world.
According to the article, the most important fact is that Russia gave an example of how to wage a serious war on terrorism.
"Now, terrorists have an enemy, a real enemy, whose soldiers are ready to go into combat and kill," it read.
This war now has two faces – one of Mohammed Merah (the Toulouse shooter) and the other – the face of a young Russian hero who sacrificed his life for his flag, the author concluded.