YEREVAN (Sputnik) – Armenia will recognize the sovereignty of the de facto independent Nagorno-Karabakh Republic if military actions increase, Armenian President Serzh Sargsyan said Monday.
"The Republic of Armenia as one of the parties of the 1994 ceasefire agreement will continue to completely fulfill its obligations for providing safety for the population of Nagorno-Karabakh. Here I need to note, and I've said this several times, that if the military operations continue and grow in intensity, the Republic of Armenia will recognize the independence of the Republic of Nagorno-Karabakh," Sargsyan's press service quoted him as saying.
He said that Armenia was ready to compromise on the settlement of the Nagorno-Karabakh conflict.
"Speaking of a so-called new unilateral ceasefire is futile since the 1994 agreement signed by Azerbaijan on the ceasefire is still in force and Azerbaijan must follow this document to the tee and not as at its own will, but as an international obligation," Sargsyan said.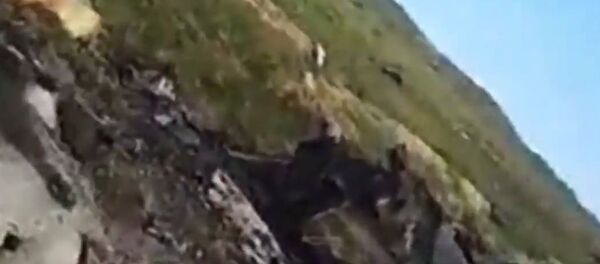 On April 2, Azerbaijan and Armenia
reported intensified fighting
in the disputed Nagorno-Karabakh region. The sides accused each other of violating the ceasefire agreement which had been in place since 1994.
The conflict in Nagorno-Karabakh began in 1988, when the Armenian-dominated autonomous region sought to secede from the Azerbaijan Soviet Socialist Republic, before proclaiming independence after the Soviet Union's collapse in 1991. In September 2015, the conflict escalated, with the sides blaming each other for breaching the truce.