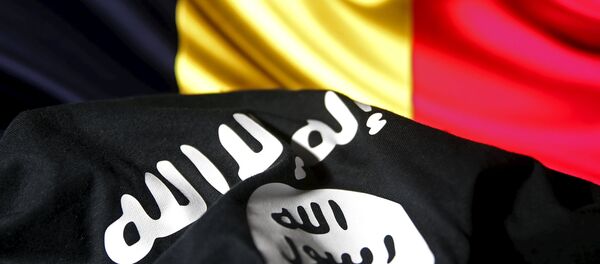 MOSCOW (Sputnik) — Abdelhak Khiame told The Sun that the anti-terrorism police had prevented in February Daesh chemical and biological attack on four Moroccan cities and a suicide attack on government building or tourist area. During the counter-terrorist operation, local police found the extremists had created an highly lethal toxin.
"The substances used in the plot we dismantled in February in Morocco are available in shops all over Britain, all over Europe. They can use very simple substances in order to develop these weapons and it is very easy," Khiame said.
The counter-terrorism head said his department had prevented Daesh from carrying out 25 plots in Morocco since the department formation in 2015.
"It's very possible that Daesh would use this process to target Britain and other EU countries," Khiame added.
Europe is on high terror alert after Daesh carried out a series of coordinated attacks in Paris in November, claiming lives of 130 people, and attacked Brussels in March, killing 31 people.