The referendum, which would allow the South Ossetian President to send Moscow an official request to join the Russian Federation, will be held in the near future, Tibilov said at a press conference on Monday.
"We discussed the issue with Russian President Vladimir Putin, and came to the conclusion that it is South Ossetia's domestic issue. This question needs legal framework and it is necessary to make amendments to the RSO constitution to implement it," Tibilov said.
Tibilov explained that the amendments to Article 10 of South Ossetia's constitution will give the President "the right to appeal to the Russian President" with a request to create a common organ to which South Ossetia would delegate its powers.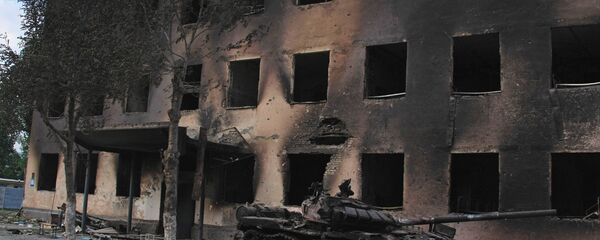 28 January 2016, 10:43 GMT
"Thus we would free Russia from political risks that could occur in the event of direct entry," the politician explained.
According to Tibilov, the referendum is expected to be held in the near future in the next couple of months. It will be held "not in a year or two or even six months, but earlier," Tibilov said.
South Ossetia has the status of a partially recognized republic, which proclaimed its independence from Georgia in December 1991. The legal status of the region as an independent republic is recognized by five states — Russia, Venezuela, Nicaragua, Nauru and Tuvalu.