MOSCOW (Sputnik) — For over a year, militants from the Islamic State jihadist group, banned in Russia, have seized, looted and destroyed several of the world's most important archaeological and cultural sites in Syria and Iraq, including the ancient Syrian city of Palmyra.
"Exhibit items from 34 museums were hidden in safe places," Mitrofanova said, adding that in this way the curators minimized the damage inflicted by the extremists on Syria's cultural heritage.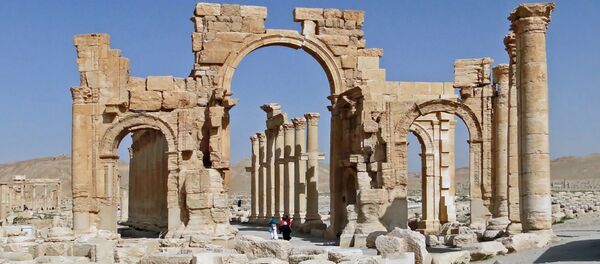 In late March, the Syrian army supported by militia and the Russian Aerospace Forces, recaptured the historic city, which had been under Daesh control since May 2015.
In the coming days, Russia is expected to submit a draft resolution on assisting the Syrian authorities in the restoration of the ancient city, a source in the Russian delegation to UNESCO told RIA Novosti on Monday.