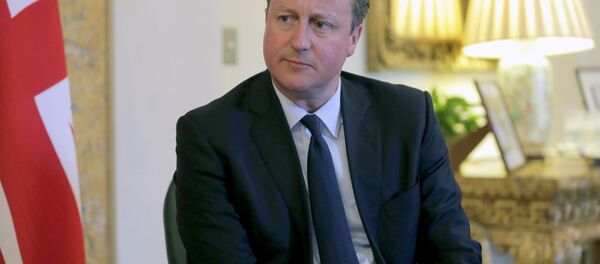 In an interview with Sputnik, journalist and financial expert Ernst Wolff commented on the issue. He argued that the Panama Papers are nothing but the US attempt "to drain certain tax havens and position itself as the new largest tax haven."
Most of the US banks, especially in federal states like Nevada, South Dakota, Wyoming and Delaware, enjoy unlimited secrecy, which is why they are often referred to as "new Switzerland".
The Panama Papers, exposing the illegal financial activities of politicians and celebrities via offshore companies, is just an instrument in the hands of the US aimed at "redirecting financial flows" to the country.
"These offshore companies are estimated to possess about 30 — 40 trillion dollars. And the United States, of course, is interested in redirecting this money to the country," the expert claimed.
Wolff also argued that the "US intelligence services" could be "behind the leak" and added that this assumption would "perfectly fit into the US' policy".
"On the one hand, it negatively affects certain tax havens: individuals and corporations will withdraw their money from there and redirect them to Nevada and South Dakota. On the other hand, there is a positive side effect: an opportunity to throw a stone in the garden of President Putin. Of course this is funny, the president himself has nothing to do with it, we are talking about some people in his community. [But] it means that someone had an interest to throw sand in someone's wheels," the expert said.
On Sunday, the German newspaper Sueddeutsche Zeitung published a scandalous report about the illegal financial activities of some of the world's most powerful people which is based on the documents obtained in a data leak by the Panamanian company Mossack Fonseca.
According to the report, many famous people and politicians laundered billions of dollars, and evaded taxes with the help of shell firms abroad. The list allegedly included the prime ministers of Iceland, Pakistan, the Saudi King, presidents of Ukraine, United Arab Emirates, Argentina, the father of the British prime minister, the family of Azerbaijan's president, cousins of the Syrian president and a close friend of the Russian president.