Last month, the Pentagon announced a new PR plan to restore faith in the beleaguered F-35. Embarrassed by many high-profile logistical and technological setbacks, the Pentagon announced plans to send the fighter jet on an airshow tour to restore a reputation tarnished even before the aircraft's official ready date.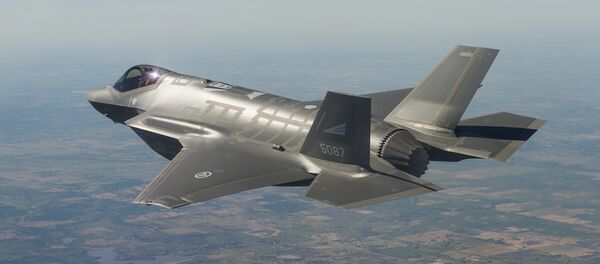 Most of those shows will take place across the United States. But in July, the tour makes its way across the Atlantic, with the F-35 to appear in England, at the Farnborough International Airshow and the Royal International Airshow.
While the US leg of the tour may be aimed at drumming up support for the aircraft in America, the European appearances have a very different purpose.
"Fundamentally, deterrence is credibility, capability and willingness," said Gen. Frank Gorenc, NATO commander and head of US Air Forces in Europe, according to Defense News.
"That airplane is going to make what we do from the air and across the board – it will in itself help" boost deterrence.
While the General never mentions Russia by name, it's hard to overlook his role in recent years consistently reassuring European allies against Russian "aggression." He has also made a series of fairly clear geographical references.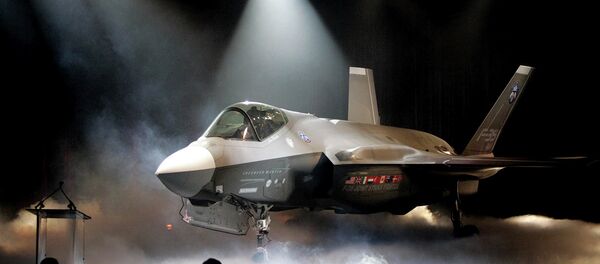 "From the Barents to the Baltics to the Black Sea now to the Mediterranean, we see a continual movement of the development of modern, long-range, layered surface-to-air missile systems that would counter and create uncertainty for freedom of movement in the areas covered by those systems," Gorenc said.
"Those systems extend far into territory that could adequately be described as self-protection."
Two of the US Air Force's F-35As will participate in the air shows, as well as two Marine Corps F-35Bs, operating alongside older aircraft.
"I think that the F-35 is going to do for NATO what the F-16 did, in the sense that many of the partners and many of the allies were flying it, and so we're going to share common tactics, techniques, procedures (TTPs), concepts of operations, we're going to leverage the logistics system," Goren said.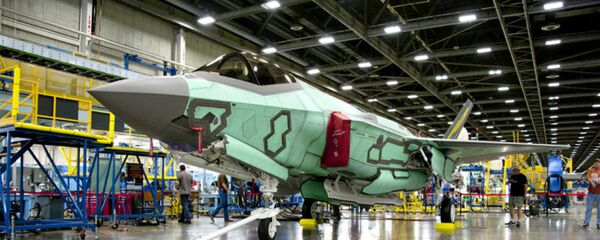 12 February 2016, 01:57 GMT
"I think that's going to go a long way to provide the interoperability that we strive for in the NATO concept," he added.
Many offer that the Pentagon would be better off sticking with the F-16. In flight tests conducted last summer, the F-35 was substantially outperformed by the older jet it is meant to replace.
In an op-ed, Australian Federal Parliament member Dr. Dennis Jensen noted that "the JSF [Joint Strike Fighter] was comprehensively outperformed by a 40-year-old design F-16." He also pointed out that the F-35 is far less maneuverable than the F-22.
"[It] is clear the JSF will be dead meat if it ever comes to close range combat with decades-old fighters."