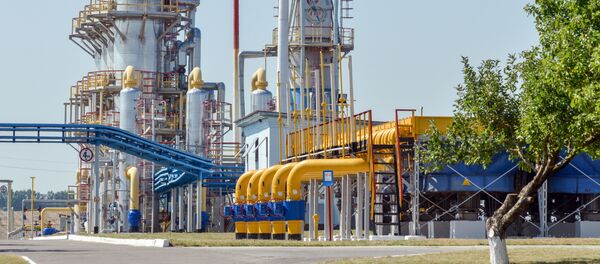 MOSCOW, April 6 (Sputnik) — Last week, Ukrainian Minister of Energy and Coal Industry Volodymyr Demchyshyn said Ukraine might buy LNG from Australia through Poland or Lithuania after meeting the Australian delegation on the sidelines of the Nuclear Security Summit in Washington, DC.
"It is real to deliver LNG to Ukraine," Mantas Dubauskas, an adviser to Lithuania energy minister, said.
Dubauskas added that there were many discussions in themMinistry at the moment on how to increase competitiveness in gas market and find alternative sources of gas supply.
"Lithuania is a reliable partner for energy transit and this is beneficial to all parties," Dubauskas said.