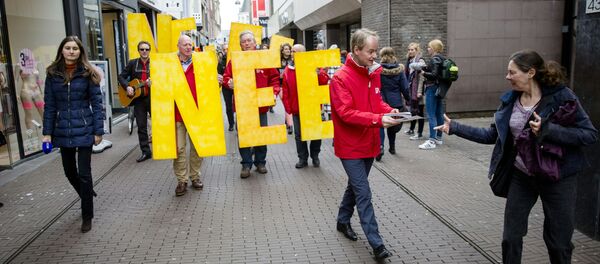 MOSCOW (Sputnik)
–
On Wednesday, 61.1 percent of Dutch voters rejected the EU-Ukraine association deal's ratification in the advisory referendum, according to preliminary results.
Schinas told reporters that Juncker was "saddened" by the referendum outcome, adding that it was up to the Dutch authorities to analyze the outcome of the referendum.
"It is… for the government of the Netherlands to analyze the outcome and decide on the course of action… The agreement is being provisionally applied by virtue of an unanimous decision of the [European] Council with the backing of all 28 member states and there is no impact on this. The commission remains strongly committed to the development of its relations with Ukraine," the spokesperson said.
The results of the advisory vote are scheduled to be published on April 12.