BAKU (Sputnik) — Iran has to return its place on the global oil and gas markets, Iranian Foreign Minister Mohammad Javad Zarif said Thursday.
"Iran must regain its place on the market in cooperation with other [oil] producing countries," Zarif said during a press conference following a meeting with Russian Foreign Minister Sergei Lavrov and Azerbaijani counterpart Elmar Mammadyarov in Baku.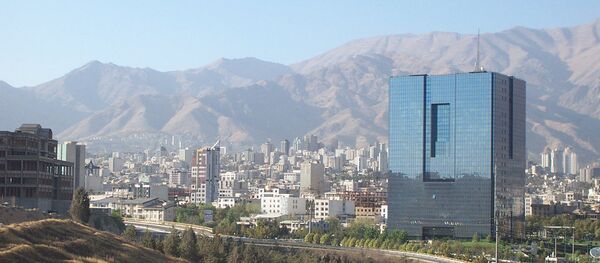 Iranian President Hassan Rouhani said on Monday the Islamic Republic's export volume, including the oil trade, has exceeded imports for the first time since the 1979 revolution.
In February, the head of the National Iranian Oil Company said that the country aims to raise its daily oil exports to 4.7 million barrels. The Organization of the Petroleum Exporting Countries (OPEC) estimates Iran's oil production at around 3.1 million barrels per day.
Despite recently emerging out of energy-related sanctions eased after the verification of Iran's compliance with last summer's landmark nuclear deal, Tehran has agreed to freeze oil output to offset declining prices once its production reached 4 million bpd.