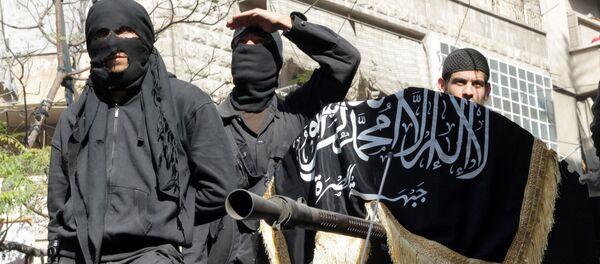 DAMASCUS (Sputnik) — A spokesman for Syrian Kurds confirmed in an interview with Sputnik on Thursday that some cases of gas poisoning had been registered among civilian population and Kurdish militias following recent shelling of the city of Aleppo by al-Nusra Front terrorists.
According to Rezan Hiddo, "a yellow smoke with a strange smell" appeared immediately after the shelling.
"Several of the victims have been transported to a local hospital run by the Syrian Red Crescent. They are in critical condition," Hiddo said.
One of the doctors at the Red Crescent hospital in Aleppo later confirmed that at least four patients showed symptoms of gas poisoning — convulsions, spasms and nausea.