The release of the Panama Papers, which followed the US-Russia brokered ceasefire in Syria and the liberation of Palmyra by the Syrian Arab Army and Russian Aerospace Forces, is seemingly an attempt to deal yet another blow to Russo-American relations.
There is nothing new under the sun: similar anti-Soviet "news" used to emerge during the previous forty-year Cold War, when relations between Washington and Moscow "seemed headed toward détente," Stephen F. Cohen, professor emeritus of Russian studies at New York University and Princeton University, said in his recent interview on The John Batchelor Show.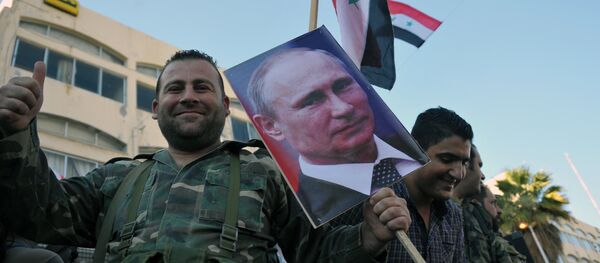 The name of Vladimir Putin is
not even mentioned
in these "papers," however, Western media sources have no scruples about pointing the finger of blame at the Russian leader, not bothered to present any evidence to confirm their accusations.
"So, what you've got here is a tsunami, tsunami of Western anti-Putin reports," Professor Cohen remarked.
Although firing somewhat wide of their intended target, the leak did manage to catch the Ukrainian President Poroshenko with his proverbial pants somewhat lower than their intended height.
When Poroshenko ran for president back in 2014 he promised his voters that he would sell his candy business and his media company. However, this is a promise that he has not fulfilled. While representing himself as the anti-corruption president, Poroshenko offshored his businesses, and deprived his country of millions of dollars in Ukrainian taxes.
"It's much worse than that. This was done on his [Poroshenko's] instructions and in his name in August 2014, at the moment when his Ukrainian army had been encircled in eastern Ukraine… In the Ukrainian popular mind, if people connect the dots: 'Our president was evading taxes and moving Ukrainian wealth offshore when our boys were dying'," the American academic underscored.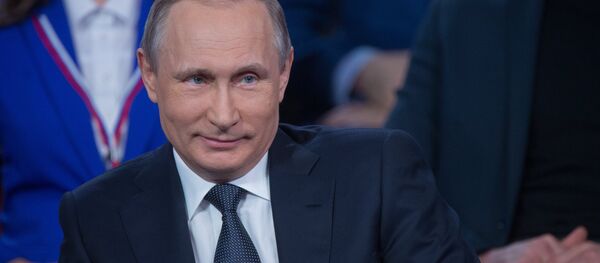 To add to the confusion, on March 31, the New York Times editorial board published an
article
entitled "Ukraine's Unyielding Corruption," nailing Kiev for its unwillingness to fight against corruption.
"Mr. Poroshenko seems to have accepted continuing corruption as the price to pay for a modicum of maneuvering room. But the president, the prime minister and the Parliament must be made to understand that the International Monetary Fund and donor nations, including the United States, cannot continue to shovel money into a corrupt swamp unless the government starts shaping the democratic rule that Ukrainians demanded in their protests," the media outlet wrote.
In response, however, the Ukrainian leader labeled the editorial board's piece as "part of the hybrid war against Ukraine."
Does it mean Poroshenko's political career is over? Unlikely, since Poroshenko "suits" a lot of people in Washington, Professor Cohen remarked.
It seems that the West will again turn a blind eye to Poroshenko's glaring misdeeds.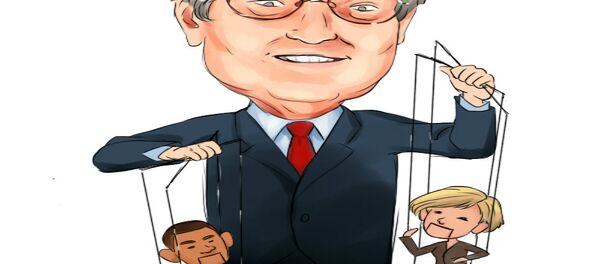 Meanwhile, the information war against Russia is gaining momentum and NATO's vast political bureaucracy is taking an active part in it, according to the US academic.
Washington and its NATO allies were quick to forget that it was Russian Aerospace Forces who severed Daesh's supply routes in Syria and dealt a lethal blow to the terrorist organization in Palmyra.
Now US influential think tanks, most notably, the Brookings Institution, claim that Russia's support of the Syrian Arab Army, which is fighting against Daesh, may disrupt the ceasefire.
Professor Cohen referred to presidential candidate Donald Trump, who was the one who really criticized the US bipartisan foreign policy.
According to the US academic, Trump has asked five fundamental questions: "Should the US always be the world's leader and policeman? What is NATO's proper mission today, twenty-five years after the end of the Soviet Union and when international terrorism is the main threat to the West? Why does Washington repeatedly pursue a policy of regime change, in Iraq, Libya, possibly in Ukraine, and now in Damascus, even though it always ends in 'disaster'? Why is the US treating Putin's Russia as an enemy and not as a security partner? And should US nuclear weapons doctrine include a no-first use pledge, which it does not include?"
Professor Cohen stressed that none of these questions has been brought to light by the Western press. Although the issues are burning, the US establishment and its subservient media sources prefer to keep them swept under the rug.