"Basically, the formula will be open to those countries along the Black Sea which are not NATO allies, but partner countries, including Ukraine and Georgia; of course it will also be open to some [NATO] allies that are not Black Sea countries, but which have a regular or continuous presence in the Black Sea, participating in exercises or port visits – I have in mind here first and foremost the United States," Motoc said, in an interview for Romanian news portal Hotnews.ro earlier this week.
Kiev and Tbilisi have already "given signals that they may be interested in joining this unified platform," Motoc said.
At the same time, he suggested, somewhat unconvincingly, that the initiative "is not directed against anyone, and does not apply to anyone in particular, be it the Russian Federation or anyone else," but that "certain developments, be it the illegal annexation of Crimea, instability in eastern Ukraine," or the "military buildup" in the Black Sea," prompted the idea.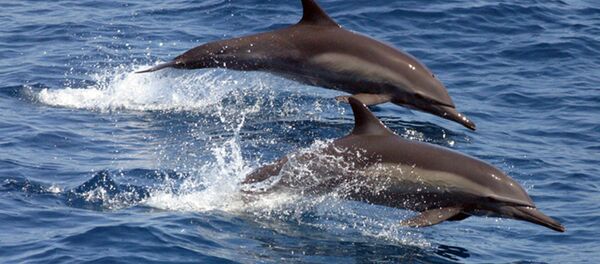 Moreover, Motoc noted, Romania has plans to modernize its fleet, with the help of its international partners.
Studying the Romanian defense minister's comments, and the prospects for his proposals actually being implemented by the North Atlantic Alliance, Russian officials and defense analyst hinted that they would not be losing much sleep over the initiative.
Speaking to independent Russian newspaper Svobodnaya Pressa, Vyacheslav Tetekin, a member of the Russian Duma's Committee on Defense, said as much, noting that "the alignment of forces in the Black Sea will not change from the Romanian defense minister's empty words."
This, Tetekin suggested, would remain the case "even if we assume that several Black Sea countries will pool their scant naval forces under a single operational command under the auspices of NATO."
For starters, the lawmaker noted, "the Georgian Navy ceased to exist in August 2008. Even before that, it was virtually a non-entity, with a few rusty minesweepers and patrol boats." At the same time, he added, "Ukraine's Navy is in a very sorry state. They have only one frigate-class warship, capable of limping its way into the Mediterranean. It cannot be expected to perform any great feats."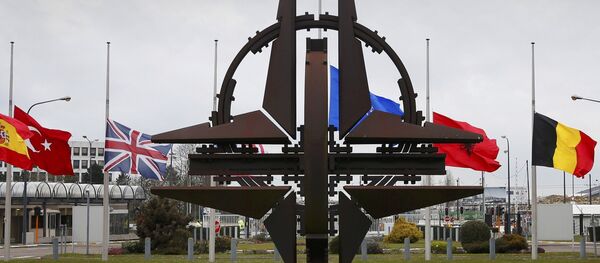 "Romania's fleet is a bit more respectable – including about a half-dozen frigates, missile boats and minesweepers. However, most of the ships are out of date. Speaking about the Romanian armed forces in general, one can paraphrase one German general, who put it like this: 'if they are against us, we would need ten divisions to break them; if they were our allies, we would need the same ten divisions to defend their army.'"
In any case, Tetekin noted, what's important to understand is "that Romania has a great wealth of experience extorting money from its strategic partners. While it was an ally of the Soviet Union, the country's leaders strenuously pushed for assistance from their 'big brother' to build socialism. Now, with even more pressure, they are asking their new overseas patrons to give them more money for 'defense' against their former patrons. And in order to avoid the impression that they are asking only for themselves, they decided to drag Ukraine and Georgia into it."
"I do not doubt that both Tbilisi and Kiev will accept this idea with great enthusiasm, because the leadership of those countries too likes any and all ideas that would give them a chance to draw even a little money from Uncle Sam's pockets. Perhaps they hope that under this 'allied fleet' idea, they might receive a few warships, or help in the construction of military infrastructure."
"However," the lawmaker emphasized, "the Americans are practical people; they understand very well that the transfer of warships to their vassals will not raise the fighting capacity of these countries to any significant extent, because Ukraine and Georgia would be unable to maintain them in an acceptable state for very long."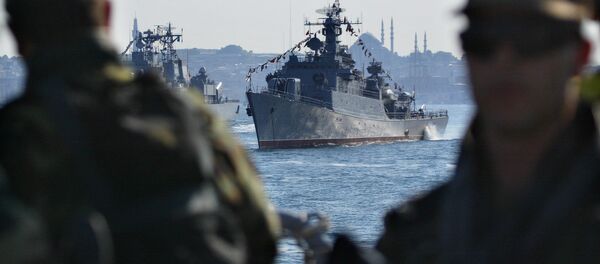 Moreover, Washington already has a Black Sea ally – Turkey, "which already has a pretty good navy. They have no interest in frittering away their resources on Romania or Georgia; they are not fools to invest money into such an obviously disastrous venture."
For his part, Mikhail Alexandrov, a senior expert at the Center for Military and Political Studies at the Moscow State Institute of International Relations, suggested that in addition to the financial dimension, there's also the legal aspect to consider.
"NATO warships cannot stay in the Black Sea on a permanent basis, in accordance with the Montreux Convention. They could fly a Romanian flag; however, I doubt that the US or other naval powers would actually agree to transfer ships for use by Romania."
Ultimately, Alexandrov suggested, "NATO has enough of its own problems, and hardly needs to get involved in regional squabbles," such as Georgia's issues with Abkhazia. In any case, "NATO ships already enter the Black Sea on a rotating basis. Therefore, it's likely that this whole story is within the scope of information warfare [against Russia]."