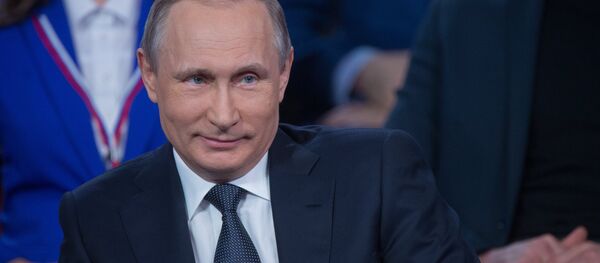 MOSCOW (Sputnik) — Kremlin spokesman Dmitry Peskov refused on Friday to provide the names of US officials who had apologized to Moscow for being impolite, adding that they had been voiced before the Panama Papers leaks.
On Thursday, Russian President Vladimir Putin said that certain high-ranking US officials apologized for the rude behavior of US authorities.
"It was before 'Panama Papers' emerged. Since the president himself did not name those who had done it, then, consequently, I do not consider myself entitled to do so," Peskov told reporters following a request to clarify Putin's statement.
On Sunday, Germany's Suddeutsche Zeitung published materials it claimed came from the Panamanian Mossack Fonseca company, exposing alleged involvement of a number of world leaders and their circles in tax havens schemes. Some individuals, who had been reportedly close to Putin, were mentioned in the report.
The Russian leader said Thursday there was no sense to discuss his alleged personal involvement in the offshore schemes, as his name was not even mentioned in the leaked papers.