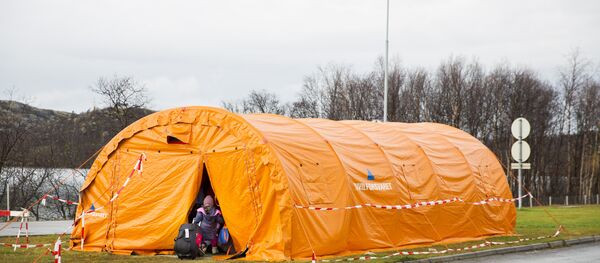 Modular homes have been touted as a remedy for Sweden's current housing crisis by the country's Minister of Housing and Urban Development Mehmet Kaplan of the Green Party (Miljöpartiet). However, the plan to accommodate the increasing crowd of refugees and migrants in provisional modular houses for no longer than 10-15 years has been the subject of harsh criticism from both left and right.
Andreas Brendinger of Sweden's Building Federation claims the modular housing problem is not going to give Sweden anything but grief, resulting in sky-high monthly rents for the tenants, as the outlay on the temporary homes can't be justified in light of the fact that they'll simply be demolished within as little as a decade.
"Build quality homes, build real houses, it goes just as fast and is much more effective cost-wise," he wrote in a debate article in Göteborgs-Posten.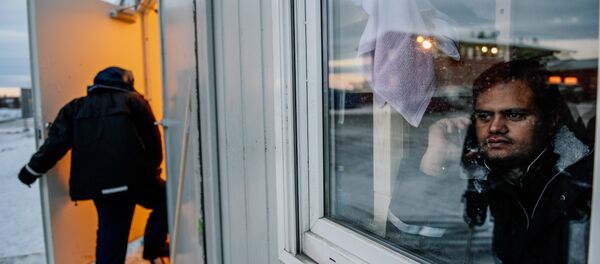 "We shall witness modular homes in more places in Sweden unless the asylum policy is tightened," maintain Roger Hedlund, Mikael Eskilandersson and Jörgen Fogelklou of the Swedish Democrats Party in an article they penned for
Aftonbladet
.
"One aspect they all have in common is the very low long-term value, as modular homes are to be demolished after only several years of use," they argued.
"In [Sweden's second largest city] Gothenburg, the housing plan has already resulted in protests, particularly among those living in low-density residential areas, but we also want to emphasize that the new asylum accommodations are unsuitable for other places as well," they said, stressing the growing feeling of insecurity among homeowners in many neighborhoods.
Even Karin Ernlund of the Center Party (Centerpartiet) censured the very placement of the temporary homes.
"None of the temporary homes for the new arrivals are located in the center of Stockholm, something that does not sit well with a decent integration policy and the ambitions of Stockholm's leftist majority to reduce segregation," she told Dagens Samhälle.
The popular reaction to modular houses is particularly adverse in areas that are affected by the program, as dissatisfied residents are being steamrollered by the municipal authorities.
"People are desperate, angry, frightened and above all they feel totally powerless," write Maggi Haglund and Madeleine Nilsson of the Swedish Democrats Party (Sverigedemokraterna) in their scathing article in Svenska Dagbladet.

The Swedish government is promising to build a staggering 250,000 new homes by 2020. But even this mind-blowing number is not enough, argues public housing organization SABO, indicating the need for a whopping 426,000 new homes in a country of nearly 10 million people.
Meanwhile, the migration of asylum-seekers to Sweden is becoming increasingly difficult to manage: 163,000 asylum seekers arrived in 2015 alone, compared to 81,000 the year before. Forecasts for this year remain uncertain, but the Migration Board indicates that it is expecting between 70,000 and 140,000 asylum seekers.