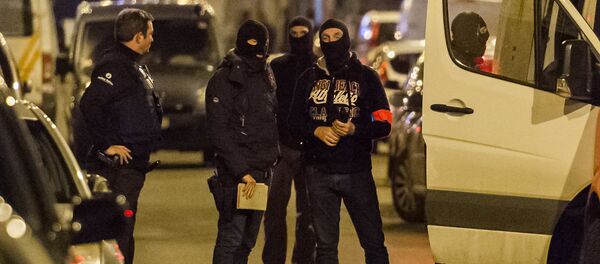 MOSCOW (Sputnik) — Belgian federal prosecutor's office on Saturday confirmed the arrest of the sixth person suspected of having links to the March 22 terrorist attacks in Brussels, French iTele television reported.
Earlier in the day, the VRT broadcaster channel said that the Belgian police have detained a man, identified as Brussels resident Bilal El Makhoukhi, on Friday evening.
It still remains unclear what role he played in the terrorist attacks in the Belgian capital.
In 2015, Makhoukhi was sentenced to five years over Sharia4Belgium case (Sharia for Belgium), three of which were suspended. He is said to be a member of a Belgian radical Salafist organization that recruited dozens of volunteers to Syria, spreading its ideology in the Internet and social networks.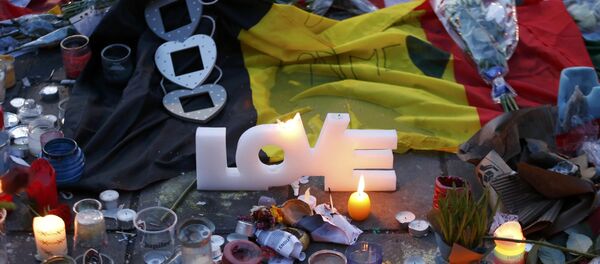 Earlier on Friday, another five suspects were detained, including Mohamed Abrini, who was seen in a car with Salah Abdeslam, key Paris attacks suspect. Abrini might also be the man wearing a hat and walking alongside two suicide bombers seen in security camera footage in the Brussels Airport several minutes before the deadly explosion.
On March 22, two suicide blasts ripped through the departure hall of the airport in the northeastern municipality of Zaventem while another explosion hit the Maelbeek metro station near the headquarters of the EU institutions in Brussels, killing over 30 people and injuring at least 300.