An editorial in China's People's Daily argued North Korea is risking stability by continuing their efforts to develop intercontinental-capable nuclear weapons, according to China Cheat Sheets. The post even questioned Pyongyang's military capability, comparing tensions between North and South Korea to the chaos in Syria.
​"Syria's turmoil came about as the result of a population of only 20 million or so people," the editorial read before it disappeared. "Just imagine what it would be like for the Korean peninsula with [about] 80 million?"
"With inadequate economic, military, technological and management capability, should there be any nuclear leaks, like those that occurred in Japan [at Fukushima] … what would happen to northeastern China's security?"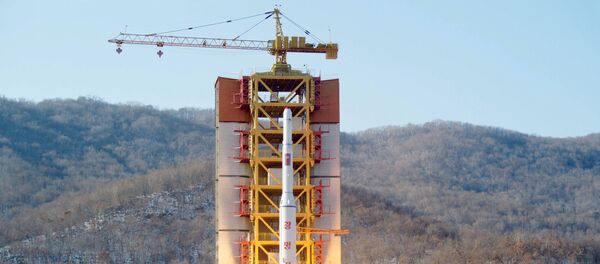 North Korea announced Saturday the successful testing an engine that would radically increase the range of ballistic missiles could be mounted with nuclear warheads, an act that would violate UN sanctions.
The North Korean news agency KCNA said in a report that the engine would "guarantee" the People's Democratic Republic of Korea's ability to strike the US.
Earlier this year in January, North Korea conducted their fourth nuclear-weapon test which several governments condemned including Beijing. Disregarding the criticism, the next month, North Korea launched a long-range rocket designed to put a satellite into orbit.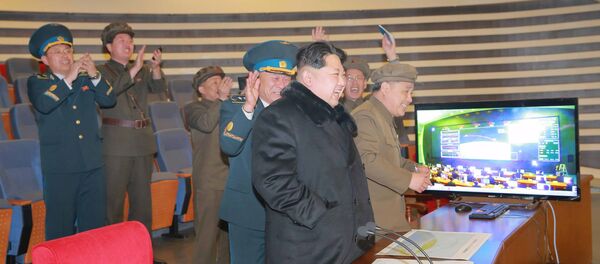 The People's Daily editorial stressed that the relationship between China and Pyongyang has worsened since the nuclear test. China went so far as to impose new sanctions corresponding with the UN's call to ban significant imports. Those include coal, iron ore, gold, titanium and other rare elements as well as a range of products including jet fuel.
Such sanctions are designed to deplete Pyongyang's ability to fund the ballistic-missile program, the results of which analysts believe Pyongyang will start to take effect between six months to a year from now.
Still, many experts have responded that they do not believe Chinese and North Korean relations are in any danger of collapsing any time soon.
"North Korea still relies heavily on China via normal economic development despite UN sanctions and China will continue to uphold good neighborly relations with North Korea," Cui Zhiying, a Korean affairs expert at Shanghai's Tongji University, told South China Morning Post.