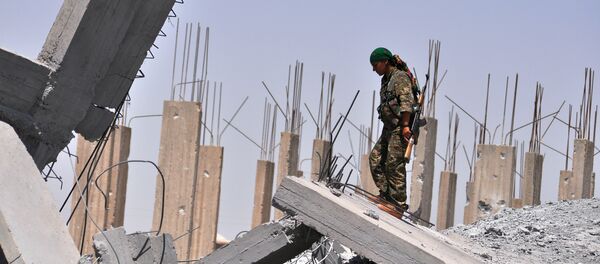 DAMASCUS (Sputnik) — The Homs authorities have prepared 48 buses for more than 2,000 Syrians wishing to return home to the liberated cities of Palmyra and al-Qaryatayn, a source in the Homs Mayor's Office said.
"The administration of the city of Homs has prepared 46 buses to Palmyra and two buses to Al-Qaryatayn, it's planned to send a total of over 2,000 temporarily displaced Homs citizens back to their homes", a source told RIA Novosti.
On March 27, the Syrian army, backed by militias and Russian Aerospace Forces, fully liberated Palmyra, which was under the control of Daesh since May 2015.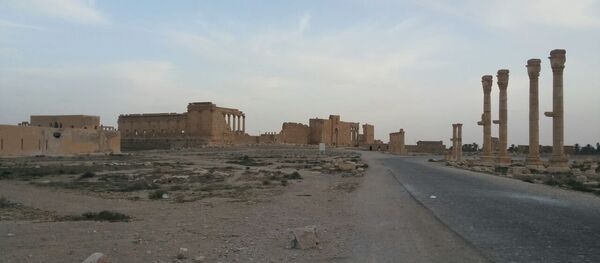 The predominantly Christian town of Qaryatayn was captured by the Daesh in August, 2015, and liberated in early April, 2016, by the Syrian government forces, with support of the Russian air group.
Syria has been mired in civil war since 2011, with forces loyal to Assad's government fighting numerous opposition factions and extremist groups. The Daesh emerged in 2013, overrunning swathes of Syria and Iraq in 2014. It is a militant jihadist organization outlawed in most countries, including Russia.