Internet users considered the hashtag to be a great target for jeers and turned to recalling Clinton's failures throughout her career in numerous mocking tweets.
​
​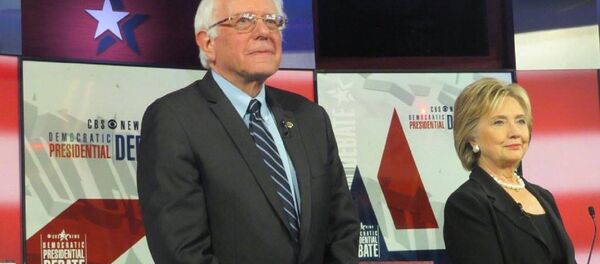 The former Secretary of State's Democratic rival, Vermont Senator Bernie Sanders triggered the hashtag campaign by calling Clinton incompetent at a rally in Philadelphia on Wednesday.

"I don't think that you are qualified if you get $15 million from Wall Street through your super-PAC," the Senator said. "I don't think you are qualified if you voted for the disastrous war in Iraq. I don't think you're qualified if you supported almost every disastrous trade agreement."

The supporters' attempt to stand up for Clinton using the #HillarySoQualified  hashtag played out badly. Twitter exploded with mockery addressed to the Democratic front-runner.
​
​
"Nobel Peace Prize recipient, Jimmy #Carter hints at #HillarySoQualified reckless, self-serving and disastrous record", Bill Kenneke tweeted, implying Carter's comment that Clinton "took very little action to bring about peace".
​
Sanders later explained that his remarks were just a response to Clinton's aggressive attempts to "disqualify" him.
The run to determine the Democratic and Republican nominees for the US presidential election is underway.
According to a CNN-ORC International poll, 51 percent of Democratic Party members currently support Hillary Clinton, while 44 percent back Bernie Sanders.