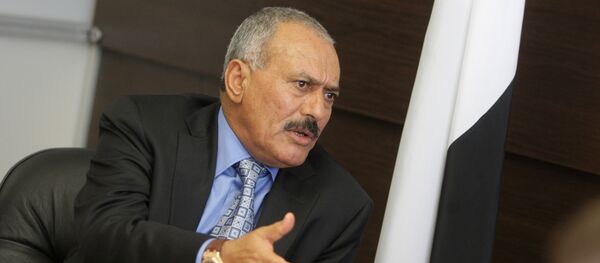 DUBAI (Sputnik) — Shiite Houthi rebels and representatives of Yemen's General People's Congress party loyal to former President Ali Abdullah Saleh have sent the United Nations a letter pledging to comply with cessation of hostilities in the war-torn country.
"Our commitment to the ceasefire includes the cessation of all hostilities, air, sea and land operations across the whole territory and airspace within the borders of the Republic of Yemen," the communique obtained by RIA Novosti reads.
The negotiated truce was postponed for a day and came into effect on Monday midnight.