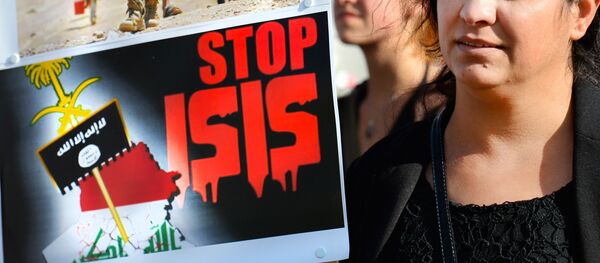 After Daesh declared its own version of Sharia in the city, all its residents were forced to follow new strict rules and live in constant fear,
Deutsche Welle wrote
.
Local women have been prohibited from visiting any public places like markets and shops, not to mention schools and universities. They were ordered to wear niqabs — a headdress that completely covers the face and the head — as well as black gloves and loose dark clothing. Loud conversations in the markets have become subject to punishment, while all public educational facilities have been closed.
For many, like 25-year-old Khala, life in the city has become a prison sentence from which there is no way out.
"I have lived in Raqqa all my life. My soul is firmly connected with this city," the young woman said, adding the city has never been too liberal, but she had always enjoyed enough freedom. "I did not wear the hijab, and that did not cause any problems," Khala explained.
The situation has changed completely since Daesh came to the city. Women were allowed to wear only black clothes, they couldn't use perfume and loudly talk in public. The new rules even defined an appropriate shape of their shoes and their gait. They also prohibited women to leave home unaccompanied by a male relative or husband.
"They organized a [special] brigade which was designed to search for women who violate the rules — in the streets, markets, or even in their own homes," Khala said. "I have often seen as women in the market were beaten with sticks. Some of them were arrested because their clothes did not fit the Islamic standards," the young woman explained.
Although, like every girl, Khala always dreamt of falling in love, she had to marry an almost unknown man as it was the only chance to change her life for the better. According to her, many young women in Raqqa are forced to get married because in this way they could live a more or less normal life and escape the nightmare of becoming the wife of one of the jihadists.
Rim, 21, who lives not far away from Khala's home, has also experienced the atrocities of the Islamists. After the jihadists came to power, her family's financial situation became catastrophic. They were forced to leave their home after it was destroyed by a bombing which killed one of Rim's brothers. The young woman could not continue her education as all public schools in the city were closed and she had to find a job to feed her family.
"I used to work in a women's clothing store in the center of Raqqa, but one day the Sharia police broke in, arrested me and the owner of the shop and accused us of immorality. We were beaten with lashes," the woman said.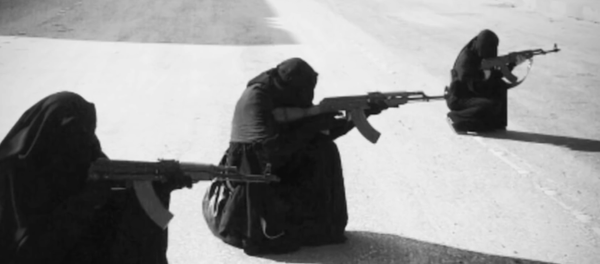 The alleged reason for the arrest was the fact that women are forbidden to work with men who are not relatives or their husbands. In prison, Rim was beaten so badly that she could not lie on her back for weeks.
The young woman is currently working at home as a seamstress, along with her mother and sisters. She confessed that she has not felt joy or happiness for months.
"I used to stand in front of a mirror and smile or laugh, just to remember what it was like," Rim said. For her and other women in the city days of cheerfulness have long been forgotten.