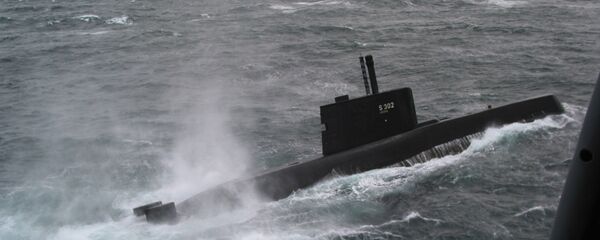 MOSCOW (Sputnik) – Bruun-Hanssen argued that "reprioritization" against national training in favor of North Atlantic Treaty Organization (NATO) exercises and an increased presence in the Arctic "put the whole apparatus under pressure."
"Demand for our capacities has increased over the past year. Today's defense is not sustainable within the financial framework," Bruun-Hanssen said in a report to Defense Minister Ine Eriksen Soreide broadcasted on national television and translated by The Local news outlet.
Military spokesman Eystein Kvarving named a long-term plan to prepare for a military attack on Norway was "the most important thing for the Norwegian Armed Forces."
"It is a real problem that we haven't been sufficiently well-prepared," Kvarving said as quoted by the NRK broadcaster.
Head of the Norwegian Police Security Service (PST) Benedicte Bjornland warned in early February that Russian intelligence gathering posed "the potentially biggest challenge against independence and territorial integrity."
Nordic countries, including Sweden and Finland, have expressed concerns in recent about increased Russian military activity in the region, such as the growing number of military exercises and intelligence activities being carried out by Moscow.
Russia maintains that its activities are conducted in response to NATO's encroachment of western Russian borders in violation of post-Soviet agreements.