MOSCOW (Sputnik) – Earlier in the day, Iranian Foreign Ministry spokesman Hussein Jaber Ansari said that Russia had made the first contracted delivery of the S-300 air defense systems to Iran.
"We announced earlier that this contract, regardless of some obstacles in the past, is on the stage of completion and today I announce that the first party of this equipment has already been delivered to Iran, and the delivery of the next party will continue in the future," Mehr news agency quoted Ansari as saying.
"I'll leave that without comment," Peskov told journalists when asked if the first party of the air defense systems had already reached Iran.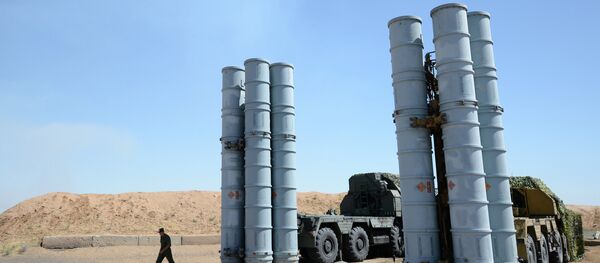 The $800-million Russia-Iran contract to deliver five Russian
S-300
systems to Iran was signed in 2007. It was suspended after the adoption of UN Security Council sanctions on Iran in mid-2010. In 2011, in response to the suspension of the deal, Iran filed a $4-billion suit against Russia in the Geneva Arbitration Court. In April 2015, Russia resumed the talks on S-300 deliveries following a framework agreement on the landmark deal ensuring
the peaceful nature of Tehran's nuclear program
.
In July 2015, Russian Presidential Aide Vladimir Kozhin said that Russia would deliver a modernized version of the S-300 air defense system to Tehran, which was being updated for Iran's specific needs.
Russia and Iran are expected to fulfill the S-300 contracts in 2016, according to Iranian defense officials.