In his poem, Böhmermann harshly criticized the Turkish leader for his policy using insulting phrases such as "President with a small d*ck" and "Most of all he likes to f*ck goats and suppress minorities."
Following the show, Turkish authorities have sent the German Ministry of Foreign Affairs a so-called verbal note in which they demanded an initiation of a criminal case against the journalist. In response, German officials promised to "carefully and as quickly as possible" examine the contents of the claim and make a decision on further action.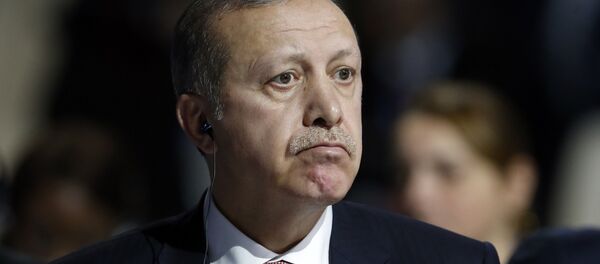 According to the newspaper
, the response of the German authorities could mean that the possibility of Böhmermann's persecution actually exists. The situation has caused a vivid debate in German society with some experts arguing that German "submission" might result in violations of freedom of press and expression in the country.
Earlier, some German media interpreted the verse as offensive, with ZDF TV Channel removing the poem from its multimedia library.
If convicted, Böhmermann may face up to three years in prison for insulting the authorities or representatives of another country.