MOSCOW (Sputnik) – The Project 22160 ships are intended for patrolling, search-and-rescue operations, anti-piracy and anti-smuggling activities, environmental monitoring, as well as coastal defense and escort service. They have a range of 6,000 nautical miles and are armed with a single 57mm cannon, heavy machine guns, air defense system and missile launchers.
"The Russian state program envisions the construction of six Vasily Bykov-type ships that will be included in each of the four fleets before 2019. The modular concept will allow the vessel's reequipment at short notice to perform tasks," Ilya Brilliantov told reporters.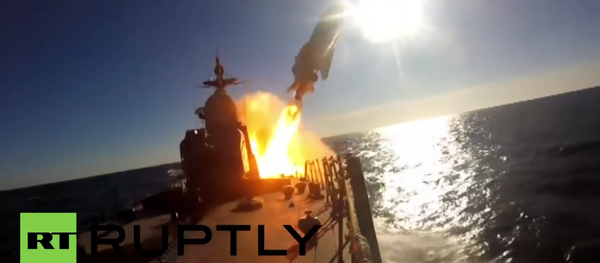 2 November 2015, 07:32 GMT
Brilliantov added that his company is responsible for the development of an integrated bridge systems which will be delivered to the Zelenodolsk shipbuilding plant for installations on the vessels' first and second hulls.
"The integrated bridge system is a set of the ship's technical navigation tools, lighting, control and communication used by the crew," he specified.
The system includes equipment for measuring, testing and navigation, communication, internal and outside radio and television equipment, radiolocation equipment, radio-navigation and remote control, as well as an electronic mapping complex, Brilliantov added.