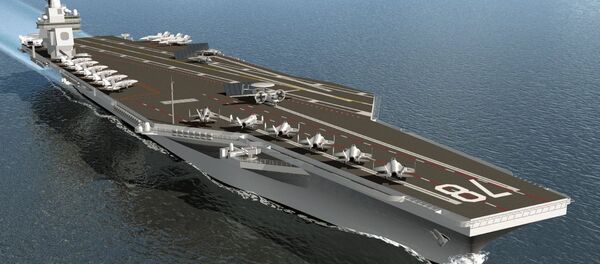 The prototype of the ship that is viewed by the Pentagon as a tool to preserve American global maritime dominance was presented to the public on April 6, Reuters reported. It's a joint venture by US Defense Advanced Research Projects Agency (DARPA) and the Office of Naval Research.
The 40-meter-long diesel-generated vessel was dubbed "ghost ship" due to its projected capabilities of operating both under remote control and without any human assistance at all.
Sea Hunter is expected to plough the seas for months, maneuvering around various obstacles on its own without violating international maritime law. The Quartz news outlet described the ship as a "waterborne version of Google's self-driving cars."
Unlike Google cars though, the vessel will have a clear task: to track new-generation noiseless diesel-driven subs in service in Russia and China.
"We're not working on anti-submarine [technology] just because we think it's cool," Reuters cited Peter Singer, an expert from New America Foundation think tank as saying. "We're working on it because we're deeply concerned about the advancements that China and Russia are making in this space."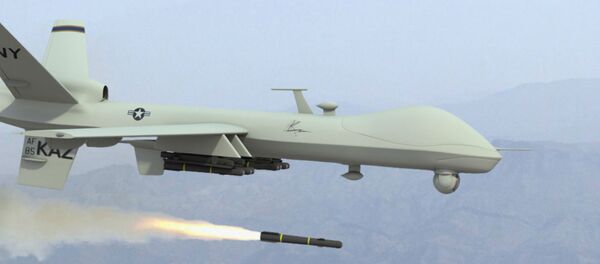 The ship will undergo two-year
testing
to prove its capabilities before being placed into service. Despite the fact it's not the first unmanned vessel used by the American military, this particular model will be able to explore ocean miles away from bases, according to the creators of the vessel.
However, the autonomous robot ship is not meant to invoke fears by global society, the engineers behind the ship stated. Reflecting on UN concerns over "Lethal Autonomous Weapons Systems," they stressed that the decision on the use of weapons will be laid on the shoulders of American servicemen.
"There's no reason to be afraid of a ship like this," deputy defense secretary Robert Work told Reuters.
Sea Hunter construction is estimated to cost the US government up to $20 million. The ship will also require $15,000 to $20,000 daily for maintenance, a rate significantly lower in comparison with to that routinely spent on other American warships.