UNITED NATIONS (Sputnik) — Earlier this month, warring parties in Yemen's civil war agreed to a pause in fighting starting Sunday and to begin peace talks to end the two-year conflict on April 18 in the Saudi Arabian capital of Riyadh. The initially negotiated truce was postponed for a day and came into effect on Monday midnight.
"The United Nations Special Envoy of the Secretary-General for Yemen Ismail Ould Cheikh Ahmed welcomes the start of cessation of hostilities that began at midnight, 10 April 2016. He urges all parties to work to ensure that the cessation of hostilities is fully respected, and creates a conducive environment for the peace talks scheduled to resume in Kuwait on 18 April," the UN said in a statement issued Sunday (EDT time zone, Monday GMT).
The envoy recalled that both Houthi rebels with their accomplices and the Yemeni government had committed to adhering to the Terms and Conditions for the cessation of hostilities, and asked the parties and the international community to "remain steadfast in support for this cessation of hostilities to be a first step in Yemen's return to peace."
The ceasefire being finally observed is "critical," he said, adding that Yemen cannot afford the loss of more lives.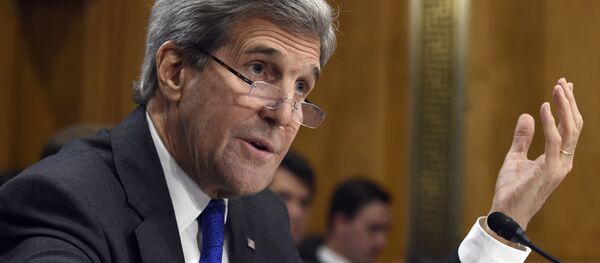 Since 2014, Yemen has been engulfed in a military conflict between the government headed by President Abd Rabbuh Mansur Hadi and Shiite Houthi rebels, the country's main opposition force, who have been supported by army units loyal to former President Ali Abdullah Saleh. Since March 2015, a coalition led by Saudi Arabia has been conducting airstrikes on Houthi positions at Hadi's request.
The rapidly increasing civilian death toll in Yemen prompted the United Nations to mediate a ceasefire between the Saudi coalition and the Houthis in December for the time of the intra-Yemeni talks in Geneva, although hostilities have continued.