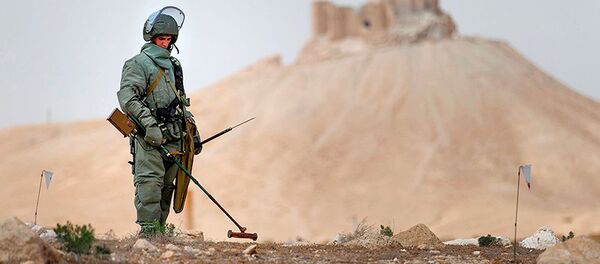 MOSCOW (Sputnik) – The Syrian armed forces, backed by militias and the Russian Aerospace Forces, recaptured
Palmyra
from Daesh on March 27, nearly a year after terrorists  had taken hold of the city and destroyed much of the UNESCO World Heritage Site's artifacts.
"More than 30 kilometers of roads and more than 182 hectares of territory have been cleared, and 2,980 explosive devices have been defused," Shoigu said during a Defense Ministry meeting.
After the liberation of Palmyra, Russia deployed its bomb squad and specialized robots to Syria in the next few days to demine the historic city.