"With major military operations already underway in Aleppo and more to come, the province is emerging as the focal point of the war in Syria. Of the ongoing battles in the region, the largest and most decisive is the fight between rebels and loyalists for the divided city of Aleppo," according to Stratfor, also known as the "shadow CIA."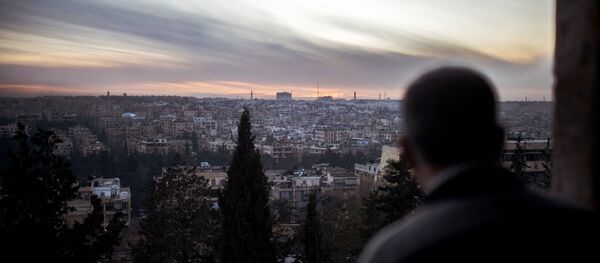 While the Syrian government tries to strengthen its position with a victory in Aleppo, the rebels are fighting for the "survival of their case."
Different rebel groups have been carrying out their offensives in Aleppo, including the al-Nusra Front, Ahrar al-Sham, and the Free Syrian Army.
However, the advances of the Syrian Army and its allies backed by Russian airstrikes have foiled attempts by militants to advance, according to Stratfor.
Al-Nusra Front has deployed up to 10,000 militants near the Syrian city of Aleppo, the Russian General Staff reported on April 11.
"According to our intelligence, about 8,000 al-Nusra Front militants have been deployed south-west of Aleppo, while up to 1,500 militants have been deployed north of the city," they reported.
According to the General Staff, a large-scale offensive is planned by the terrorists to cut the road from Aleppo to Damascus. Militants continue attacks on Sheikh Maqsoud and al-Zagra on the outskirts of Aleppo.
"If these attacks are successful, the northern parts of Syria could fall under blockade again. That's why all actions by the Syrian army and the Russian aviation are aimed now at thwarting al-Nusra Front's plans. No storming of the city of Aleppo is being planned," Lt. Gen. Sergei Rudskoy warned.
Different struggles are underway in the northern part of Aleppo. There is a disagreement between Washington and Ankara on which forces to rely on to drive Daesh out. Ankara's priority is to stop the Syrian Democratic Forces (SDF), which crossed the Euphrates River after capturing the Tishrin Dam and now hold positions near the Daesh-controlled town of Manbij.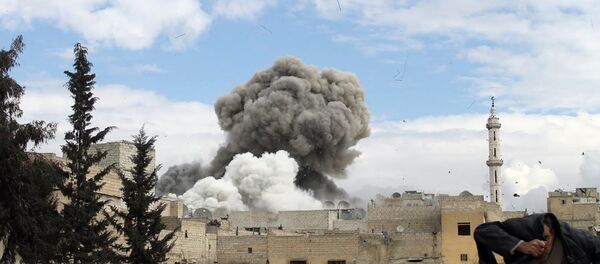 Ankara is concerned  that the SDF, dominated by the Kurdish People's Protection Units (YPG), will advance and could connect with Afrin canton in northern Aleppo, establishing an YPG-controlled area along the Turkish border, the article read.
The US has discouraged the SDF from advancing to prevent conflict between the Ankara and the group, according to Stratfor.
The US and Turkey also provides support for the Free Syrian Army in Aleppo. With this support, the rebels have advanced eastward, launching an offensive against Daesh. But even as Washington and Ankara support rebels in Azaz, progress remains shaky in northern Aleppo, according to the article.
"As a result, a three-way race will continue among the SDF, the rebels in Azaz, and Syrian government forces to seize as much territory in northern Aleppo as possible before the others do. At the same time, the Islamic State [Daesh] will keep fighting to maintain its remaining supply lines in the area," it concluded.