MOSCOW (Sputnik) — According to the Russian foreign minister, it is unacceptable to let the political vacuum emerge in Syria during the political transition process in the country.
"This is the role – to prevent vacuum in this sphere – of today's elections, this is how we treat this," Lavrov said at a press conference following a meeting with his Argentine counterpart Susana Malcorra.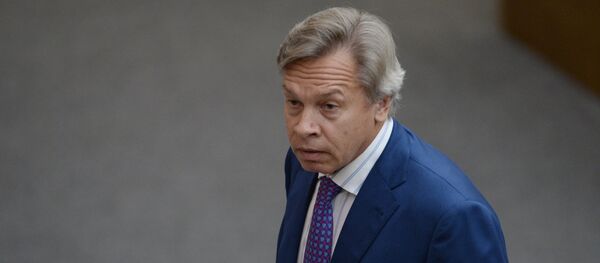 According to the Russian top diplomat, Moscow believes that the Syrian parliamentary elections "ensure the functioning of the institutions of governance envisaged by the current Constitution of the country."
The Syrian government is holding parliamentary elections on Wednesday in territories under its control. Over 7,000 polling stations have opened across the county earlier in the day. Over 3,500 candidates are contesting the 350 seats in Syria's parliament.