MOSCOW (Sputnik) — Brent crude ICE futures were over 4 percent in the green, continuing a week-long rally and rising from around $43.30 on Tuesday morning to over $44.70 by late afternoon.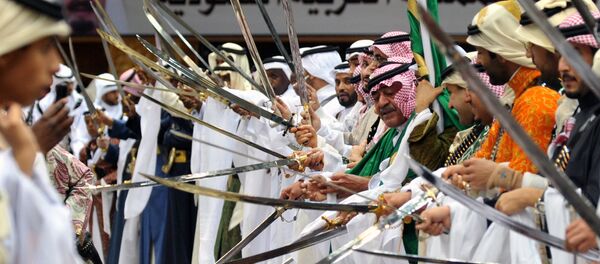 Brent June 2016 futures rose from less than $43 per barrel to over $44 per barrel, while WTI May 2016 futures were over 3 percent in the green, standing at over $41.60 per barrel by the end of the day.
The rally comes after Russian and Saudi Arabian representatives reportedly reached consensus on the upcoming meeting of Organization of the Petroleum Exporting Countries (OPEC) members and non-OPEC oil producers that due to take place on April 17.
Saudi Arabia agreed to make its final decision on freezing output without Iran's participation in the deal, which is backtracks on earlier statements insisting on the Saudi decision being dependent on Iran freezing output. Oil prices dipped below $38 per barrel for the first time in weeks after the Saudi position had been voiced.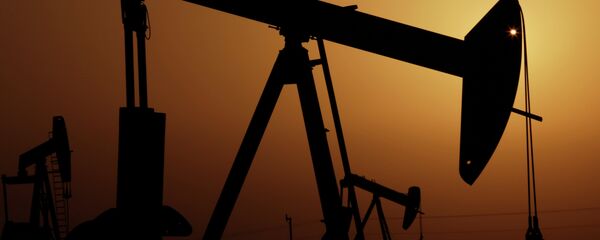 In February, the energy ministers of Saudi Arabia, Qatar, Venezuela, and Russia agreed to stem the fall in oil prices by freezing oil production at January levels if other countries followed suit. A number of Organization of the Petroleum Exporting Countries (OPEC) and non-OPEC oil producers have confirmed attendance. April's meeting is set to finalize the deal.
Global oil prices plunged from $115 to less than $30 per barrel between June 2014 and January 2016, hitting their lowest levels since 2003 amid an ongoing glut in global oil supply. The prices have since recovered to around $40 per barrel for the Brent crude benchmark.