WASHINGTON (Sputnik) — The Panama Papers were the largest ever alleged data leak or hack that was revealed starting on April 3 of 11.5 million files, as reported by Germany's Zueddeutsche Zeitung, from the world's fourth biggest offshore law firm, Mossack Fonseca.
"This is the biggest blow ever to the offshore dirty money empire of London, Amsterdam and Wall Street," Executive Intelligence Review senior editor Jeff Steinberg told Sputnik. "Good forensic accountants will be working their way through shell companies for the next years."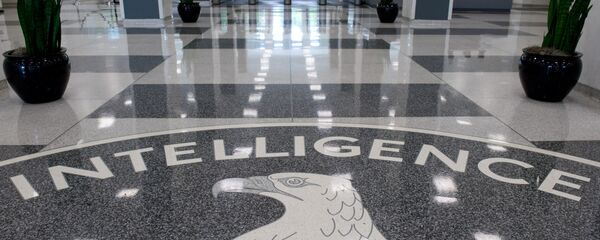 The German newspaper said several individuals allegedly close to Russian President Vladimir Putin and Chinese leader Xi Jinping's relatives were mentioned in the Panama Papers. Putin and Xi themselves were not mentioned in the leaks. Kremlin spokesman Dmitry Peskov said the reports were information hoaxes amid the Western media's "Putinophobia." China reportedly took measures to block the coverage of the leaks in its media.
On Tuesday, the German newspaper claimed in a report that intelligence agencies from different countries, including the US Central Intelligence Agency (CIA), were using the services of Mossack Fonseca for years to open shell companies and conceal their activities.
However, Steinberg maintained that the real losers from the leak were the perpetrators of transnational crime and arms traders, not Russia President Vladimir Putin or Chinese President Xi Jinping as some Western media reports had claimed.
"Drug money, arms trafficking, wealthy tax evaders had their dirty secrets exposed and the infrastructure of banks, law firms and others who service global crime are more exposed than ever before. Forget Putin, Xi and other targets of lazy journalists," Steinberg stated.
Former CIA officer and whistleblower John Kiriakou agreed that the pattern of the leaks seemed to reflect public concern at exposing crime and scandals rather than focused on dirty tricks operations by major intelligence services.
Kiriakou expressed doubt that intelligence agencies from different nations had previously used the services of Mossack Fonseca for years to conceal their activities, as Sueddeutsche Zeitung claimed.
"I highly doubt it. Too many people would be involved without a 'need to know,'" Kiriakou commented.
Among Mossack Fonseca customers were people involved in the Iran-Contra international scandal in 1980s when the US senior officials secretly facilitated the arms sale to Iran, the report claimed.
The newspaper added that the current or former senior officials of the intelligence services from Saudi Arabia, Colombia and Rwanda were also involved with the firm.
A total of 143 prominent politicians around the world were directly or indirectly implicated in secret money investments or flows, though by no means necessarily illegal ones, exposed in the leaked documents.